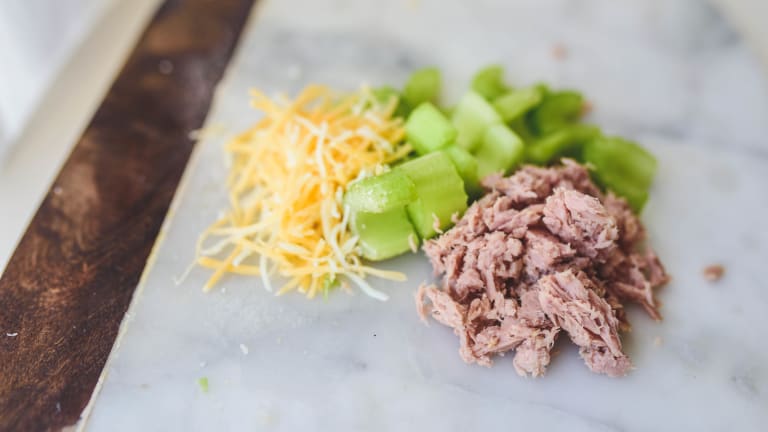 Tuna Melts
Duration

Cook Time

Prep Time

4

Servings
Ingredients
2 cans (5 oz) white albacore tuna

¼ c celery, diced

¼ c red bell pepper, diced

2 green onions, sliced

1 tsp brown mustard

½ c mayonnaise

1 tsp white wine vinegar

Salt and pepper, to taste

8 slices Italian white bread

3-4 tablespoons softened butter

4-8 slices sharp cheddar cheese
Preparation
1. In a large bowl, mix together tuna, celery, red pepper, green onion, brown mustard, mayonnaise, white wine vinegar, and salt and pepper.
2. For the sandwiches: Butter one side of 8 bread slices. Place 4 slices of bread (butter side down) on a griddle pan or skillet on medium heat and top with tuna salad and desired amount of cheese.
3. Place other slices of bread (butter side up) on top. Flip when bottom side is golden brown and cook until the second side is golden brown as well.