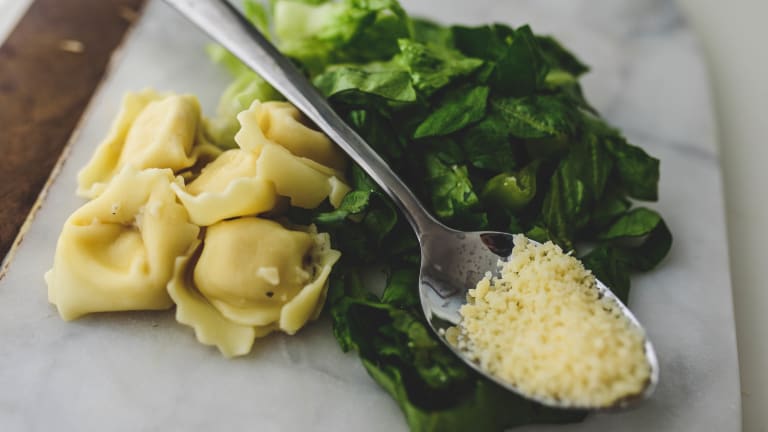 Tortellini Caesar Salad
I love Caesar salad. The combo of tortellini and Caesar salad is so, so yummy! If you aren't planning on eating it all that night, set some of the salad mixture aside and mix with dressing and croutons when you're ready to serve it again. Add salami or chicken if you'd like.
Gluten-free: Use gluten-free tortellini or omit.
Paleo: For dressing, use this Paleo-friendly Caesar dressing. Omit tortellini, Parmesan, and croutons. Add crispy cooked bacon and nutritional yeast, as desired. 
Ingredients
1 package (9-10 oz) refrigerated cheese tortellini

½ c mayonnaise

¼ c milk

½ c shredded Parmesan cheese, divided

2 Tbsp lemon juice

2 cloves garlic, minced

8 c torn Romaine

1 c restaurant-style croutons

1 pint grape tomatoes, halved
Preparation
1. Cook tortellini according to package instructions.
2. In a small bowl or glass measuring cup, whisk together mayonnaise, milk, ¼ cup Parmesan cheese, 2 tablespoons lemon juice, and minced garlic.
3. Toss together the tortellini, Romaine, croutons, tomatoes, and dressing (do not pour it all in at once, just use what's needed to coat anything).