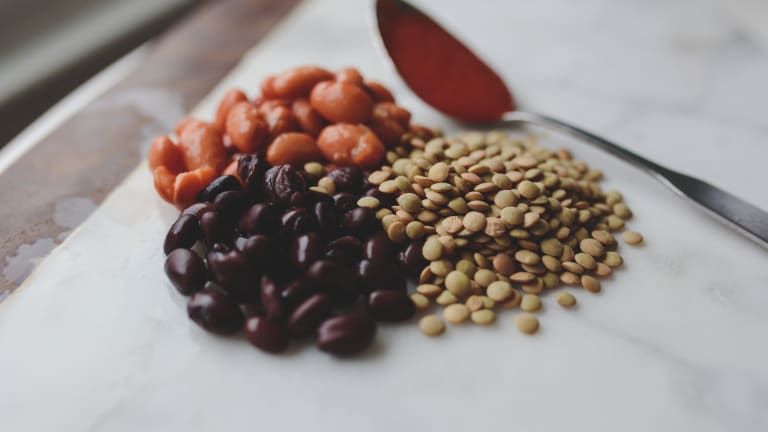 Slow Cooker Lentil Chili
The beauty of this recipe is that you can make all kinds of substitutions based on what you have, almost none of the ingredients are fresh, and there's very little prep work—so it's a good one to turn to when you're low on time and groceries. 
I like using Southern-style pinto beans for a little extra flavor, but note that they're not vegetarian. 
Ingredients
1 15 oz can tomato sauce

2 15 oz cans diced tomatoes

2 15 oz cans black beans, drained and rinsed

1 15 oz can pinto beans, drained and rinsed

1 onion, diced

1 c dry lentils

2 c water or broth

3 cloves garlic, minced

1 Tbsp chili powder

1 Tbsp cumin

1 tsp smoked paprika

Salt, to taste
Preparation
Combine ingredients in crockpot and stir. Cook for 5-6 hours on high. Serve with rice, shredded cheese and sour cream if desired.