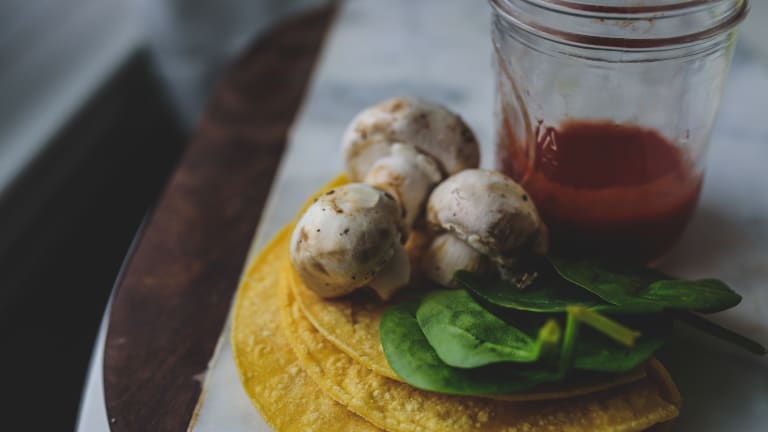 Red Pepper and Mushroom Tortilla Pizzas
Tortillas are a staple in my kitchen and they make a perfect, easy crust for pizzas. If you have little ones, let them top their own pizzas—it will be a fun way to get them involved.
Duration

Prep Time

4

Servings
Ingredients
4 flour or corn tortillas

8 oz can tomato sauce

1 tsp dried basil

½ tsp garlic powder

½ tsp salt

1 small jar roasted red peppers, chopped

4 oz fresh mushrooms, sliced

1 c chopped, fresh spinach

1 ½ c shredded mozzarella cheese
Preparation
1. Preheat oven to 425°.
2. Spread tomato sauce evenly among the 4 tortillas. Sprinkle each with basil, garlic powder, and salt. Top each tortilla with chopped roasted red peppers, mushrooms, and spinach. Top each with shredded mozzarella.
3. Place tortilla pizzas on cookie sheets and bake for approximately 6-8 minutes or until cheese is melted and slightly browned. Slice and enjoy!