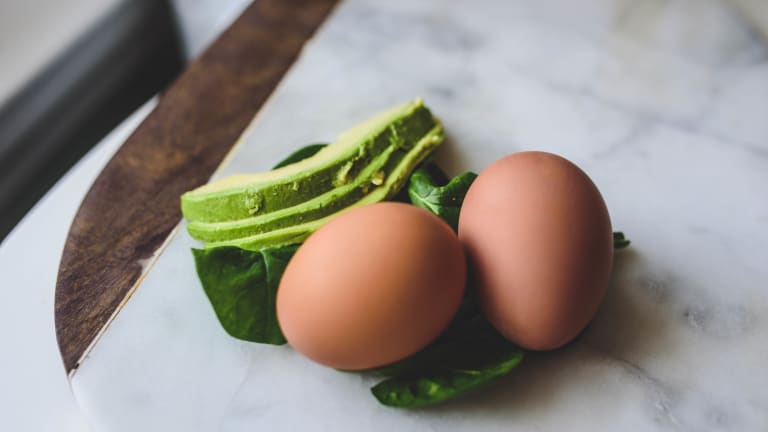 Egg Sandwiches with Avocado and Mixed Greens
Egg sandwiches are the epitome of an already stocked meal for me. I could eat an egg sandwich for any meal, as could my kiddos. All of these are ingredients I typically have around, but I recommend making this one your own with whatever you have on hand. If you have ham and cheese instead of avocado and mixed greens, go for it! If you don't have English muffins, use toast or a tortilla! Leftover roasted red peppers in that jar buried in the back of the fridge?Add them on in!
Gluten Free: Use gluten-free bread.
Paleo: Make Paleo English muffins, like these.
Duration

Cook Time

Prep Time

4

Servings
Ingredients
4 English muffins (white or whole wheat)

4 eggs

2 tablespoons mayonnaise

½ avocado, sliced

1 c mixed greens or flat leaf spinach
Preparation
1. Heat a large skillet over medium heat; spray with cooking spray.
2. Crack 4 eggs into the pan, break the yolk, and cook to over-medium or over-hard, flipping over after first side is done.
3. Toast the English muffins.
4. Spread both sides of each English muffin with mayonnaise.
5. Layer avocado slices and a hearty bunch of mixed greens on the bottom of each English muffin and top with one egg per English muffin. Put sandwich together and enjoy!