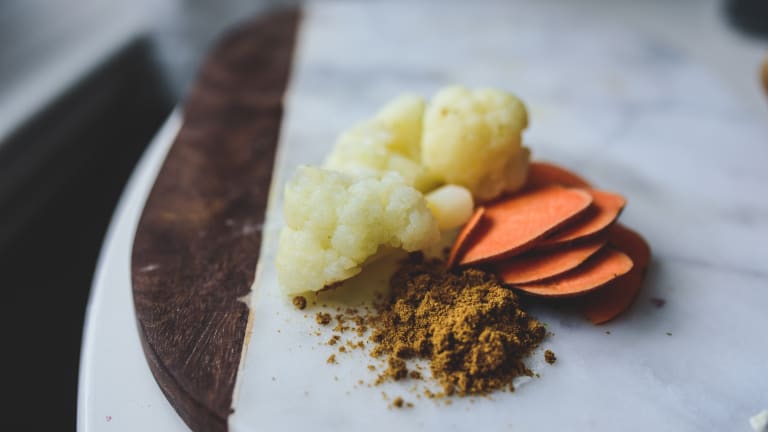 Curried Cauliflower Soup
Ingredients
1 head cauliflower

2 large sweet potatoes

1 quart vegetable or chicken broth

1 yellow onion

3 cloves garlic

½ tsp cumin

2 tsp curry powder

¼ tsp cinnamon

1 tsp salt

1 15-oz can coconut milk
Preparation
1. Dice onion and mince garlic.
2. Heat 2 Tbsp olive oil in a large skillet. Add onion, garlic, and other spices and stir. When the onions are translucent and the spices are fragrant, add contents of pan to slow cooker.
3. Roughly chop cauliflower; dice sweet potatoes. Add to slow cooker.
4. Add remaining ingredients except coconut milk. Cook on high for 4-5 hours, until vegetables are tender.
5. Add coconut milk and blend using an immersion blender (or in batches in a regular blender).