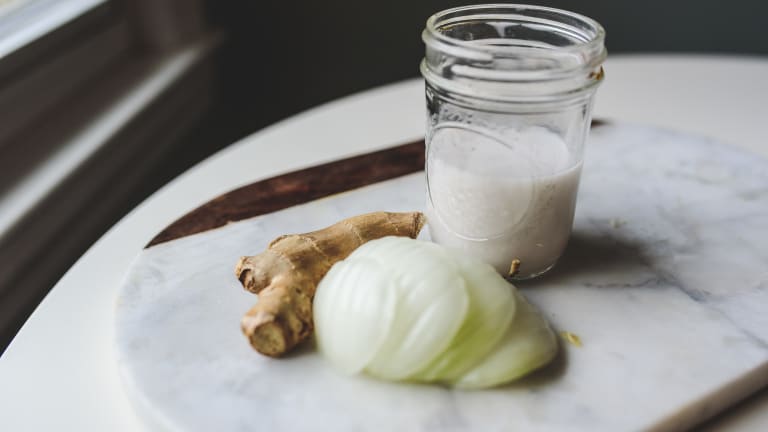 Coconut Curry with Shrimp or Chicken
This recipe can be as spicy or mild as your own taste dictates. Want it to be more decadent? Use some of the coconut milk to cook the rice (I recommend one part water to one part coconut milk), which creates an almost risotto-like texture. Delicious!
Vegetarian: Substitute chicken or shrimp with tofu.
Paleo: Substitute rice with cauliflower rice.
Duration

Cook Time

Prep Time
Ingredients
1 Tbsp oil

½ onion, diced

2 cloves garlic, crushed

2 tsp ginger

¾ lb chicken, cut into 2-inch chunks OR ¼-1/2 lb peeled, deveined, raw shrimp

¼ tsp paprika

¼ tsp turmeric

½ tsp curry powder (hot or mild)

1 can (14 oz) coconut milk

¼ tsp salt

3 c cooked rice

Fresh cilantro (for topping)
Preparation
In a large pot, heat oil over medium-low heat. Add onion, cooking gently until translucent. Add ginger and garlic until fragrant.
Add chicken to pan, increase heat to medium, and continue to sauté until chicken is cooked through, 7-10 minutes (if using shrimp, about 3 minutes, until opaque).
Add spices; cook for 1 more minute. Add coconut milk and stir, scraping the bottom of the pan. Reduce heat to low and cook for 10 more minutes, until warmed through. Salt to taste.
Serve over rice (about 1 cup cooked rice per person). Garnish with cilantro.