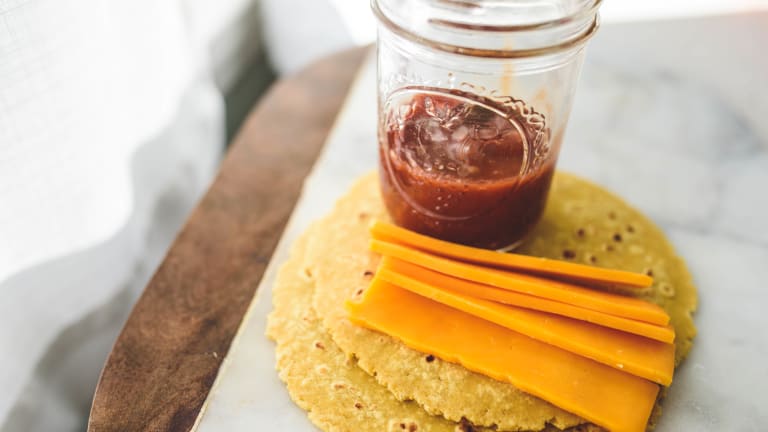 Cheese-Salsa Quesadillas
Quesadillas are a definite go-to for me. You could sub in cheddar or Colby Jack or a different type of salsa. The idea here is to use whatever you have on hand. If you have leftover steak, chicken, or pork, go ahead and add that too!
Gluten-free: Use corn tortillas.
Paleo: Use dairy-free cheese, and add chicken, steak, or pork; use Paleo tortillas. 
Ingredients
4 burrito-size tortillas

2 c Monterey Jack cheese, shredded

½–¾ cup black bean and corn salsa
Optional toppings:
Sour cream

Shredded Lettuce

Avocado
Preparation
1. Heat a skillet over medium-high heat.
2. Lay out the tortillas. Top half of each tortilla with a layer of cheese, followed by a layer of salsa, and then another little layer of cheese. Fold each tortilla in half. (If using corn tortillas, lay out one tortilla, layer with cheese and salsa, and top with another tortilla—no folding.)
3. Place the folded tortillas onto the skillet (you may be able to fit 2 at a time, depending on the size of your skillet). Cook until lightly browned on one side and cheese is beginning to melt, then flip and cook until the other side is lightly browned and cheese is fully melted.
4. Top with desired toppings.