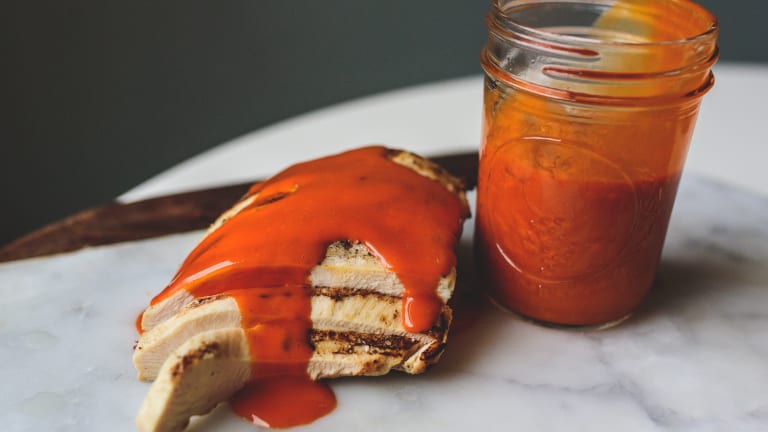 Buffalo Chicken Sandwiches
Lovers of buffalo sauce will love the kick of spice in these simple, savory sandwiches!
Paleo: Use Paleo friendly ranch dressing mix. Omit blue cheese.
Ingredients
2 lbs chicken breast

1 packet ranch dressing mix

1 jar buffalo chicken wing sauce (such as Frank's or Paleo friendly, New Primal)

Sandwich buns or lettuce wraps

Blue cheese crumbles (optional)
Preparation
1. Combine ranch dressing mix and 3/4 bottle of buffalo sauce together.
2. Add chicken and sauce to slow cooker, coating the chicken well.
3. Cook on medium or low for 3-4 hours, until chicken is easily shreddable with a fork.
4. Shred chicken.
Serve warm with bun or lettuce wraps with blue cheese crumbles and additional buffalo sauce, if desired.