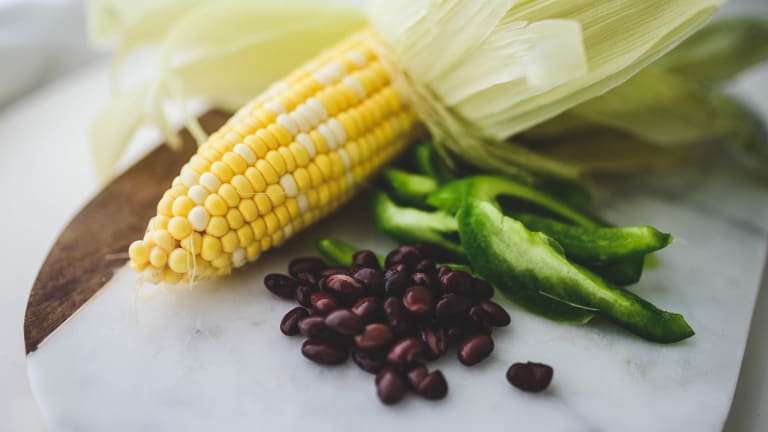 Black Bean Salad
This salad is a gem. Any way you eat it, it is amazing. It is satisfying as is, or you can toss it with pasta, top nachos with it, serve it alongside grilled meat, or add it to a lettuce salad with chicken.
Ingredients
Dressing:
1 small clove garlic

1 tsp plus 1 pinch Kosher salt

Juice from 1 ½ limes

¼ tsp chili powder

¼ c extra virgin olive oil
Salad:
1 c frozen corn, thawed

1 red or orange bell pepper, diced

1 (15-oz) can black beans, drained and rinsed

1 c cherry tomatoes, halved

1 small avocado, diced

½ c chopped fresh cilantro, leaves and stems

Kosher salt

Freshly ground black pepper
Preparation
1. For the dressing: Smash the garlic clove with a pinch of salt on a cutting board until it makes a paste. Add garlic to a medium bowl or glass measuring cup. Add the 1 teaspoon salt, lime juice, and chili powder and whisk together. Drizzle in the olive oil and whisk until combined.
2. For the salad: In a large bowl, combine the corn, bell pepper, black beans, cherry tomatoes, and cilantro. Drizzle with dressing and mix together. Carefully stir in the avocado. Season with salt and pepper.