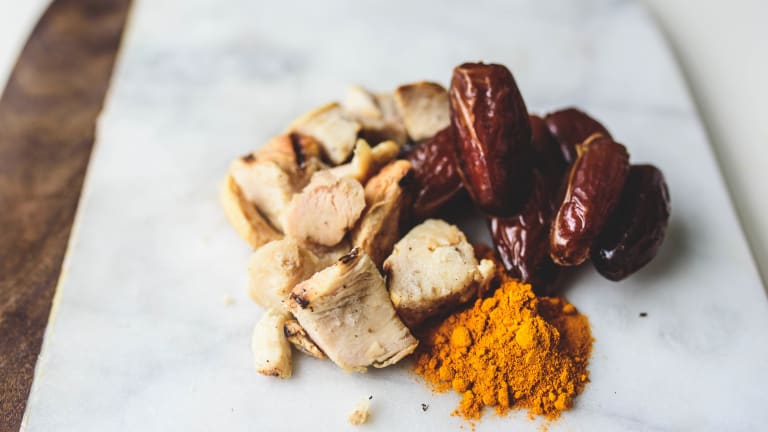 Berbere-Spiced Chicken with Dates
Berbere is a rich Ethiopian spice blend composed of paprika, fenugreek, coriander, cumin, cardamom, cinnamon, and more. (If you don't see it in your local grocery store, try blending the ingredients yourself—or tack it onto your next Amazon order.) 
This dish comes together quickly and easily, and with its interesting flavor profile, it's perfect for dinner guests. Enjoy!
Duration

Cook Time

Prep Time

4

Servings
Ingredients
¼ c olive oil

¼ c lemon juice

1 Tbsp berbere

2 cloves garlic, minced

Salt and pepper, to taste

1 lb boneless skinless chicken thighs

¾ cup dates, thinly sliced

Cooked rice or cous cous, for serving
Preparation
1. Preheat oven to 375°. Line a baking dish with parchment paper.
2. Trim chicken. Lay inside baking dish; top with sliced dates.
3. Whisk together first five ingredients and pour or brush over chicken and dates.
4. Bake for 30 minutes, or until internal temperature reaches 165°.
5. Serve over rice or cous cous, if desired.