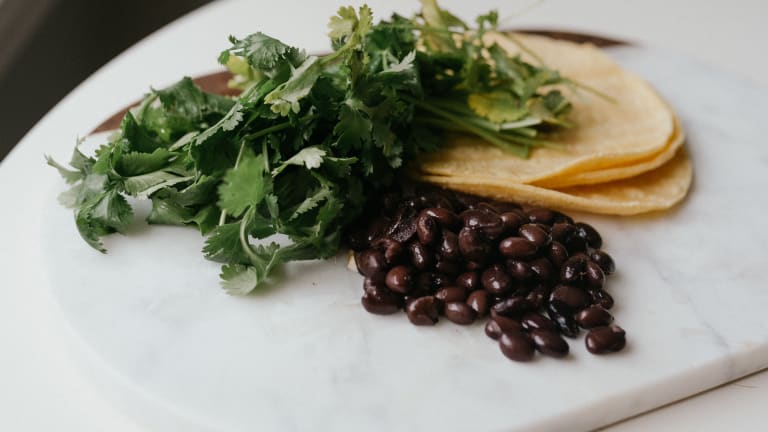 Bean-Salsa-Cilantro Tacos
This is a vegetarian riff on one of my favorite chicken taco recipes. I first made these tacos while living in my on-campus college apartment and have loved them ever since! 
Ingredients
2 cans black beans, drained

1 TBSP olive oil

1 bunch cilantro, chopped

Salt, to taste

6-8 Flour or corn tortillas (Paleo: lettuce wraps or Paleo friendly shells)

Romaine Lettuce, chopped

2 tomato, diced

1 avocado, diced

Shredded cheddar cheese (Paleo: omit.)

3/4 jar salsa

Sour Cream (optional)
Preparation
1. Heat a skillet over medium heat and add a little olive oil to the pan.
2. Add black beans to the hot pan and smash them slightly with the back of a spoon (you want a mix of whole and smashed beans).
3. When beans are warm, add salsa, cilantro, and salt to taste.
Serve bean mixture in warmed tortillas or taco shells and with toppings of your choice.