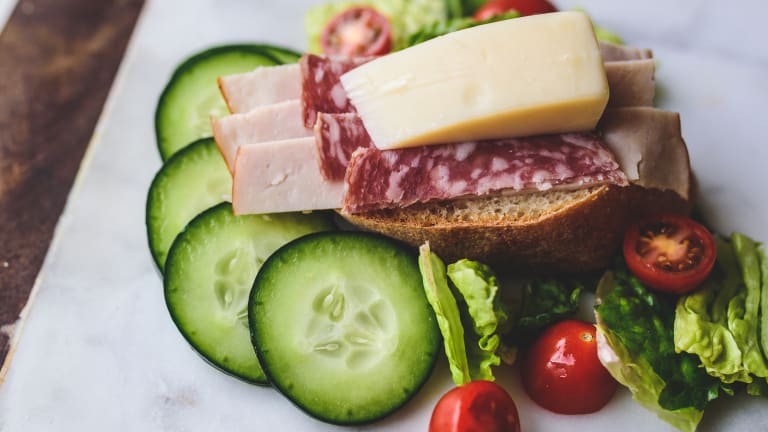 Antipasto Salad
So simple, but so yummy! Sometimes I just love a big salad.
Gluten-Free: Serve with gluten-free bread. 
Vegetarian: Replace meats with 1 c diced bell pepper and 1 can chickpeas (drained and rinsed). 
Paleo: Omit cheese and baguette. 
Ingredients
1 head of Romaine lettuce, chopped

1 cup grape tomatoes, halved

1 cup sliced cucumbers

1 small can black or green olives

½ lb hard salami, cut into strips

½ lb smoked turkey lunchmeat, cut into strips

4 slices provolone cheese, cut into strips

Italian salad dressing

1 baguette
Preparation
1. Place the chopped Romaine lettuce in a medium-large salad bowl.
2. Arrange the grape tomatoes, cucumbers, olives, salami, turkey, and provolone in rows on top of the lettuce (each topping with its own section, like stripes).
3. Serve up individual servings of the salad and drizzle each with Italian dressing. Serve with sliced baguette.