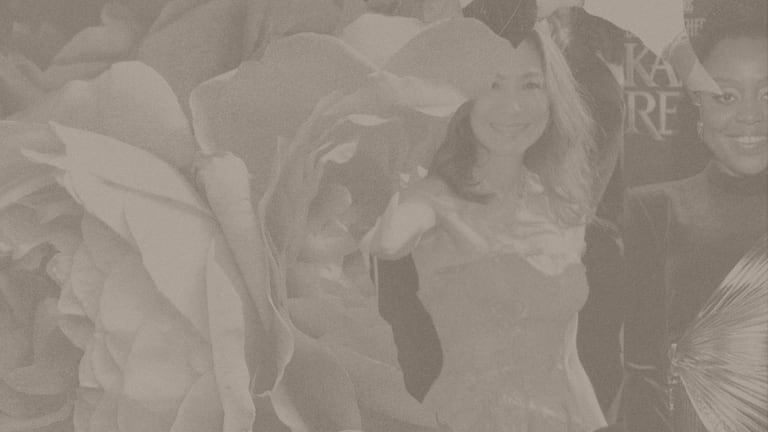 'Abbott Elementary' Leads Golden Globe TV Wins, and Other News from the Week
Catch up on all the news you might have missed with our handy summary of the week's top stories.
We're pleased to bring you "While You Were Out"—Verily's quick takes on the happenings of this week.
After 15 rounds of voting, Kevin McCarthy becomes House speaker
After much intraparty fighting and 15 rounds of voting, Representative Kevin McCarthy (R-CA) was elected speaker of the House of Representatives. The drama began on January 3, when McCarthy first lost his bid to become speaker of the House thanks to dissenters within his own party, something that hadn't happened since 1923.
Three more days of voting followed, with enough hard-right holdouts finally flipping to McCarthy's side on January 6 after he granted concessions to the party's more radical wing.
While all 212 Democrats voted in each round for Representative Hakeem Jeffries (D-NY), McCarthy struggled to reach the vote threshold to win his speakership. Eventually, he won with 216 votes and six members voting "present": Representatives. Andy Biggs (R-AZ), Lauren Boebert (R-CO), Eli Crane (R-AZ), Matt Gaetz (R-FL), Bob Good (R-VA), and Matt Rosendale (R-MT).
Forbes reports that McCarthy "agreed to a series of concessions that have been criticized by both centrist Republicans and Democrats," including agreeing "to vote separately on the 12 different appropriation bills—from agriculture to defense spending to transportation—rather than allow them to be bundled together into an end-of-year omnibus spending bill."
The concessions also included budget caps. Per Forbes, "McCarthy also agreed to cap discretionary spending at the levels they were at the beginning of the Biden Administration for both defense and domestic spending, as part of a commitment to balance the federal budget within 10 years."
After four years of Democratic leadership under Representative Nancy Pelosi, McCarthy's win commences a new, Republican-controlled House of Representatives that, after his drawn-out power struggle and list of concessions, McCarthy may struggle to lead. —Madeline Fry Schultz
After heart attack during game, Buffalo Bills safety Damar Hamlin cheers team from home
Buffalo Bills safety Damar Hamlin went into cardiac arrest during a game against the Cincinnati Bengals on January 2 after he was tackled by the Bengals' wide receiver and collapsed. The 24-year-old received CPR on the field before being rushed to the University of Cincinnati Medical Center. Two days later, Hamlin woke up with an important first question for doctors: "Did we win?"
"The answer is yes, Damar, you won," Dr. Timothy Pritts said in a press conference. "You've won the game of life." (The Bills-Bengals game, which ended after Hamlin's collapse shocked the teams and spectators alike, was not rescheduled.)
"Per the physicians caring for Damar Hamlin at the University of Cincinnati Medical Center, Damar has shown remarkable improvement over the past 24 hours," the Bills said in a statement after Hamlin was admitted to the hospital. "While still critically ill, he has demonstrated that he appears to be neurologically intact. His lungs continue to heal, and he is making steady progress. We are grateful for the love and support we have received."
Hamlin was discharged on Wednesday, January 11. Now out of the hospital, Hamlin was able to visit his team on Saturday ahead of the Bills' game against the Dolphins (which they won). The next day, he was at home cheering his team on. "My heart is with my guys as they compete today!" he tweeted. "Supporting from home as I focus on my recovery. Nothing I want more than to be out there with them!" —MFS
Michelle Yeoh, Abbott Elementary, shine at Golden Globes
Despite controversy over the Golden Globes' voting body's lack of diversity, women and people of color won big at this year's awards show.
Michelle Yeoh, the star of Everything Everywhere All At Once, won best actress in a motion picture, musical or comedy. This was the first Golden Globe for the 60-year-old actress. When her speech ran long, and the show's producers tried to cut her off with music, the newly minted action heroine delivered an iconic comeback: "Shut up, please. I can beat you up, okay? And that's serious."
Abbott Elementary, the mockumentary-style show about elementary school teachers and breakout hit from 2021, won best TV comedy, while Tyler James Williams won best-supporting actor in a television series and showrunner Quinta Brunson won best television actress in a musical or comedy series.
"During a very tough time in this country, I'm so grateful Abbott Elementary can make people laugh," Brunson said in her acceptance speech.
Other winners in major categories were House of the Dragon (best TV drama), The White Lotus (best limited or anthology series), The Banshees of Inisherin (best motion picture, musical or comedy) and The Fabelmans (best movie drama).
For her role in The White Lotus, Jennifer Coolidge won best performance by an actress in a supporting role in a limited series or anthology or motion picture, delivering a very Jennifer Coolidge acceptance speech.
She thanked the show's creator, Mike White, for her late-career comeback—and for helping her get invited to parties: "You changed my life in a million different ways," she said to White. "My neighbors are speaking to me and things like that. I was never invited to one party on my hill, and now everyone's inviting me! I just — you know, it's to you, Mike White." —MFS
Prince Harry's 'tell-all' memoir sets record for first-day sales.
The January 10 release of Prince Harry's "tell-all" memoir, Spare, has been met with more controversy than perhaps expected and set a record as the fastest-selling nonfiction book of all time, selling 1.43 million copies on the first day of sales in the UK, U.S., and Canada.
The book has repeatedly been named one of the most anticipated books of 2023. Furthermore, interest in the behind-the-scenes goings-on of the royals surged primarily due to Harry and Meghan's extremely public "step back" from royal life and their move to California in 2020.
Additionally, over the last several years, there have been constant reports of tension between Harry, Meghan, and the rest of the royal family. A renewed interest in the Windsors occurred following the passing of Queen Elizabeth II in 2022, leading to King Charles's ascension to the throne.
The book's content was first revealed after it was accidentally put on shelves early in Spain on January 5 (the book was quickly translated to English, and publications including The Guardian and Page Six published excerpts of the more salacious content).
The leak revealed allegations, including one of Prince William (the heir apparent) of physically attacking his brother Harry during an argument about Harry's wife, Meghan Markle. Prince Harry alleges that his brother "grabbed me by the collar, ripping my necklace, and he knocked me to the floor."
Harry also writes that Prince William and his wife, Princess Katherine, allegedly encouraged Harry to wear a Nazi uniform to a costume party in 2005—a scandal that landed him on the cover of tabloids worldwide. Harry also claims that he and William tried to talk their father, King Charles, out of marrying Camilla Parker Bowles.
Prince Harry participated in interviews on ITV and CBS's 60 Minutes to promote the book, which aired on Sunday, January 8.
On 60 Minutes, while speaking with Anderson Cooper, Harry said that his book gives "a full picture of the situation as we were growing up, and also squashes this idea that somehow my wife was the one that destroyed the relationship between these two brothers."
Harry told Cooper that although he was in Scotland when his grandmother was under medical watch in September, the family did not invite him to travel with them to see the Queen before she died.
In his 90-minute appearance on ITV with reporter Tom Bradby, Harry repeatedly discussed the impact of the media on his life and how it impacted his mother, Princess Diana, and his wife, Meghan. Prince Harry also attempted to clear up rumors and explain that his beef was more with the media than it was with his own family.
Still, the memoir has received much criticism. Wall Street Journal columnist Peggy Noonan wrote that the book reveals so many personal details it "violates his own privacy." Unsubstantiated reports have emerged of the royal family's outrage and hurt following the release of the memoir. However, Harry has claimed that his book is not about trying to collapse the monarchy—"this is about trying to save them from themselves." —Gabriella Patti
72 people die in worst Nepal plane crash in 30 years
Seventy-two people died Sunday when a Nepalese aircraft operated by Yeti Airlines crashed near the city of Pokhara, located in central Nepal. Nepalese officials say this is the deadliest crash in more than 30 years. There were no survivors.
Nepalese officials say this is the third deadliest crash in Nepal's history. 53 of the passengers and crew on flight 691 were Nepalese. However, the flight also included passengers from India, South Korea, the UK, Australia, Argentina, and France.
The flight took off from the capital of Kathmandu. Shortly before the crash, the pilot contacted Pokhara airport, asking for a change of runway. Authorities have yet to confirm a reason for the crash. —GP
Good News
According to a report released by the UN, the Ozone layer is on the path to recovery.
On January 9, the UN announced that the ozone layer is currently on track to recover within four decades. The ozone layer is a layer of gas in the upper atmosphere that protects the Earth from the full force of the sun's rays. In 1985, scientists discovered that the ozone layer had depleted significantly beginning in the 1970s and was on track to be destroyed within several decades.
This discovery led to the cooperation of 197 countries and the EU, who agreed to ban nearly 100 chemicals contributing to the rapid depletion with the 1987 Montreal Protocol Treaty. The treaty has led to significant success and "notable recovery." Former UN Secretary-General Kofi Annan has touted it as "the most successful environmental treaty in history."
While the hole in the ozone later saw growth in 2020, the current trajectory, as laid out by the UN report, will continue to help shield the earth from the sun and limit global warming. According to the report, if current policies remain in place, the ozone layer is expected to return to 1980s levels before the hole was visible. —GP
Watch of the Week
Watch model Elsa Pataky and her husband, actor Chris Hemsworth confront the beauty of aging as Pataky used prosthetics to transform into the 87-year-old version of herself in this clip from his National Geographic docuseries, Limitless with Chris Hemsworth.
In one poignant quote from the clip, Pataky says, "Aging is frightening, especially with women and in this society. It made me think about how much value we give to youth."