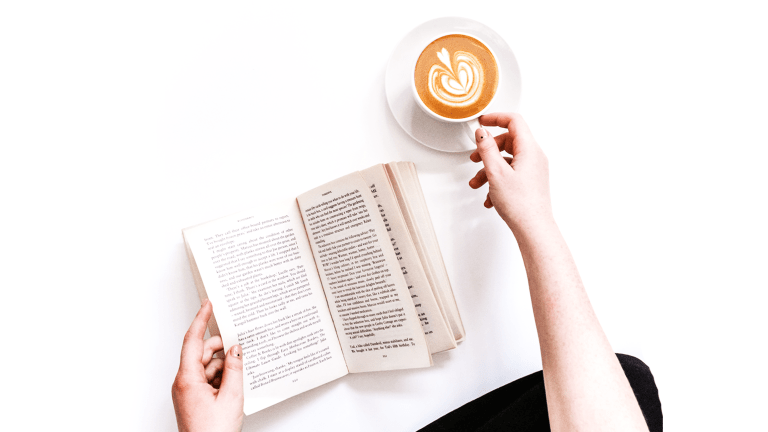 Three Netflix Movies Every Bookish Woman Will Love
Pop the popcorn—it's time to have a literary movie night
Looking for something new to tune into on Netflix? As the nights get colder and the sky gets darker earlier, curling up on the couch with a cup of hot tea or a glass of red wine and something uplifting on TV sounds like just what the doctor ordered.
But sometimes you don't want just another cooking show, headline-grabbing documentary, or sitcom that everyone will be talking about at the water cooler. Sometimes I want something encouraging, empowering, and literary-but-still-entertaining.
If you're a typical book reader but want to give your brain a break for the evening, Netflix has plenty of options that regular library patrons will enjoy. Here are three Netflix movies every bookish woman will love.
01. The Guernsey Literary and Potato Peel Pie Society
When a novelist receives a letter from a member of a mysterious book club, she takes off for the island of Guernsey and learns about what life was like under the German Occupation there. The movie takes place in post-WWII England, and you'll fall head over heels for the book club leader who also happens to be a handsome sheep farmer.
The book by Mary Ann Shaffer and Annie Barrows from which the movie is adapted is worth a read as well. But the movie will transport you to 1950s Europe and give you a burst of delightful escapism. The shots of the British island are beautiful and the nods to 1950s fashion will have you longing for a swing skirt.
02. Dumplin'
Adapted from the wildly popular young-adult novel by Julie Murphy, Dumplin' follows a teenage girl as she enters a beauty pageant her mother runs despite not having the typical beauty-pageant body. The main character, nicknamed Dumplin', learns to express her inner confidence, grows closer to her mother, and surrounds herself with friends who support her.
Sure, the book was technically written for teens, but women of all ages will love cheering for Dumplin' and her friends in the pageant. Dolly Parton references abound, and Jennifer Aniston, who plays Dumplin's mother, is hilarious.
03. The Little Prince
If you loved this childhood classic, you'll get a kick out of the Netflix version as well. The movie was originally produced in France but never had a theatrical release in the United States, making Netflix an optimal fit for American Francophiles. Tell your little ones you're having a movie night, or simply indulge in your own nostalgia as you take in an animated movie based on the 1943 novella by Antoine de Saint-Exupéry.
In the film, Saint-Exupéry's story is set within a story: a little girl with a big imagination goes on a journey to a magical world, which she learns about from stories told by her neighbor (Saint-Exupéry's narrator). Her adventures transform the hearts of both the girl and her mother. The animation is beautiful and unique, and the uplifting story will soothe your heart after a long day's work.
So pop some popcorn and get settled in for a literary movie night. Bonus points if you read the book afterward!