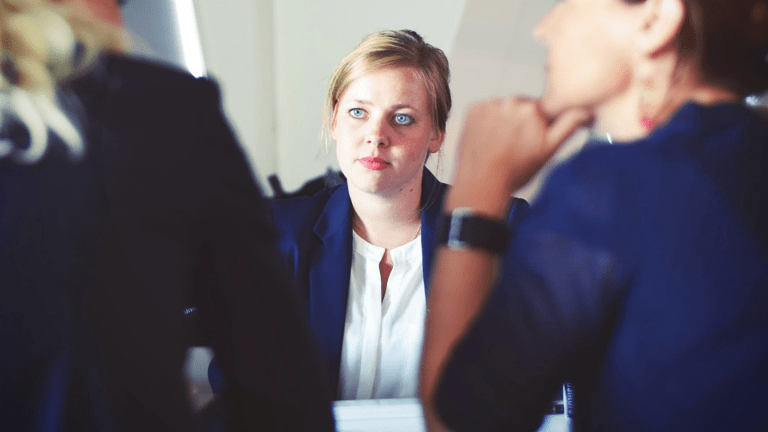 How to Deal with a Toxic Work Environment (or Boss)
A handy, emotional toolbox to help you deal with challenges in the workplace
At some point, it's likely we all have navigated (or will navigate) the problems that come with a difficult boss or working in a toxic work environment. Perhaps it is a lack of leadership or an unhealthy work culture. Or perhaps it's a coworker with passive-aggressive behavior, avoidance, or poorly communicated expectations.
I remember the first time I realized a past job was actually a toxic work environment. I started realizing why I was so stressed and tense during the workday. I understood why I was bringing home the tension of work and it was affecting my personal life. I began to see the behaviors of my boss as unhealthy and ineffective leadership. The realization that I was in an unhealthy environment propelled me to change what I could about the situation, which included my own perspective, and to begin looking for a new job.
Unfortunately, not everyone has the luxury to simply find a new job if they are dealing with a toxic work environment or boss. Through that experience several years ago, I have learned some tools that helped me not only in that job but also in jobs I've held since then when things have gotten bumpy.
Helpful mantras to stay calm
I am a huge proponent of simple, effective internal statements as a way to deal with difficult (or toxic) people and situations in my life. This practice reminds me that I am the only person I can change, and it keeps me focused on what I can do about the situation through my perspective and attitude.
A favorite go-to of mine is, This is about him/her. Not about me. I will not crawl into their process.
Think about finding a mantra that resonates with you about your unique situation. What is the phrase that helps you feel emotionally healthy and safe? Jot a few down, think about it, and see what you gravitate toward.
Stay emotionally zipped up
In therapy, I've learned a helpful tool that I still use today. When engaging with unsafe or toxic persons, there was one question my therapist always recommended that I ask myself: Were you emotionally zipped up during your interactions with this person?
Imagine you have an internal zipper inside your body; only you can move it, and no one else can see it. Think of it as an imaginary emotional boundary line you can use to control how much another person's words or actions can affect you. If you feel unsafe or threatened, zip yourself up more. If you feel open and safe, lower your zipper a little bit.
The main thing to remember is that this exercise is about empowering yourself. Sometimes when dealing with a toxic boss or work environment, you may feel like you have no control over the situation. And to an extent, that's true. But you do have control over how much you decide to take in from someone else. For me this has become one of the most helpful practices when dealing with difficult bosses or situations at my job, making sure I am emotionally zipped up. Staying zipped up on the inside is a simple mental tool to keep yourself sane when dealing with crazy-making.
Talk with your HR representative
Never underestimate the power of an honest, heart-to-heart chat with your HR representative. Verifying that your conversation will be kept private and confidential is critical. If possible, make the time and effort to set up a meeting. Honestly explain your concerns and the situation without shaming language. Ask for advice. Does your HR rep have specific ideas or suggestions to help you navigate this situation? Are they able to do anything to concretely support you? Can they come up with a plan to address this situation?
When dealing with toxic people or situations, do not feel like you have to try and figure it all out by yourself. Ask the right people in your work environment for help and support. You might be surprised at how they are able to help you resolve the situation.
No job is ever perfect. Each profession comes with unique challenges and setbacks, but when problems arise that feel like too much to handle, it's worth considering these steps. Whatever may occur in your work environment or with your boss, you can have an emotional toolbox ready and waiting to help you navigate whatever life throws your way.