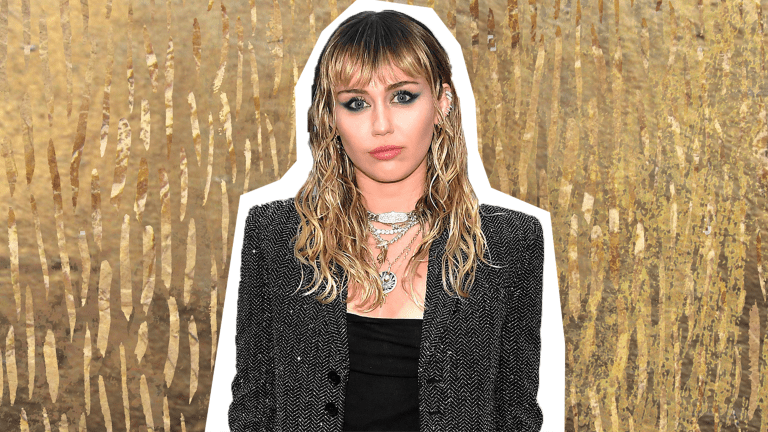 Top 40 Remix: Miley Cyrus's 'The Most' is an Ode to Unconditional Love
Loving, and even accepting love, is ultimately a choice
Miley Cyrus's name has been in my newsfeed so much lately for reasons regarding her personal life, that I almost overlooked the fact that she released new music. At the end of May, Cyrus released a six-track EP titled, She Is Coming. The album itself is a hodgepodge of all the different styles that Miley has tried over the years, and personally, I thought it lacked the cohesive storytelling that an album needs for listeners to stick with it from start to finish. (Again, this was only six tracks long!)
However, the final track, "The Most," although not considered the standout song on this particular album, stuck with me long after my first listen. While Pitchfork said that "Cyrus isn't exactly doing the most" in this track, their assessment that it shares similarities to her song "The Climb," released ten years ago during Cyrus's Hannah Montana days, rings true. "The Most" recalls the earnestness of the 16-year-old Miley who sang "The Climb," only now she has seen more of life and experienced deeper hurts and struggles.
In the song Miley croons:
"How many times have I left you in the deep?/ I don't know why you still believe in me/ Oh, oh, and even in my darkest days / Even in my lowest place, you love me the most / And even when I can't stay, even when I run away / You love me the most / So why do I hurt you so? Is it 'cause I know? / Why do I hurt you so? / Is it 'cause you love me the most?"
If you, like me, can't help but devour celebrity news, then you probably know that Miley Cyrus and Liam Hemsworth separated after ten years as an on-and-off-again couple and less than a year after getting married. Since then, Miley has struck up two new relationships, gone on a non-stop social media posting spree, and most recently collaborated on a song with Ariana Grande and Lana Del Rey. In the context of the little bits that we know about Miley's personal life this past summer and her breakup with Hemsworth, these lyrics are that much more heartbreaking and bittersweet.
Her personal life aside, the feelings Miley presents in this song are relatable for many people and are even supported by research.
Hurting those we love "the most"
It's an interesting phenomenon that for some people, those whom we tend to hurt the most are those whom we love the most deeply and who are the closest to us—and vice versa. Because of our proximity and investment in these relationships, it stands to reason that those we are closest to would be the ones who see us at our worst. And the stakes and investment in these relationships are also higher; our vulnerability with the people we love means they can hurt us and we can hurt them more.
But I think there's another—perhaps uncomfortable to think about—reason we tend to hurt those we love: we intend to. In a study focused on aggression, Deborah South Richardson, professor of psychology at Georgia Regents University, found that "the people who are likely to cause us harm of any sort are likely going to be people we know." More to the point, Richardson found that it's the people we know who are aggressive toward us, that is, who intend to hurt as—and who we intend to hurt. "Whether or not you actually caused harm isn't the critical issue," Richardson explained to the Huffington Post. "It's that you intended to." Richardson says that it is unknown as to whether this is because we spend the most time with them or because they are our most significant relationships. From a personal standpoint, this makes sense to me and my own experience, and I think this is the sentiment that Cyrus is trying to express, too. For some of us, in our brokenness and difficulty accepting and receiving love the way we should, we reject people or put them to the test, either out of a feeling of not being worthy or testing to see if they will stick around. Whether it stems from a feeling that we are undeserving or something more superficial, we tend to put our closest relationships to the test, a behavior that is as confusing as it is common.
The beauty of unconditional love
The thing is, though, that this song isn't simply about an inability to accept someone's love; it's also about the steadfast reassurance in a truly committed relationship. Being loved and loving in return requires so much vulnerability and giving of ourselves, which is why Cyrus's lyrics are just as much about the pouring out of unconditional love as they are about being unable to accept it ourselves. Although we always hope that our partner won't hurt us, it's unlikely that we will go through life without bumps and bruises along the way.
The fact is—and Miley would be the first to say it—we won't be the same person that we were when we started our relationships. We change and evolve, and with that comes growing pains and inevitable angst as we rediscover who we are.
Cyrus told Billboard in 2017 that after her 2013 breakup from Hemsworth, "I needed to change so much [for us to be together]." She continued, "And changing with someone else not changing like that is too hard. Suddenly you're like, 'I don't recognize you anymore.' We had to refall for each other."
Loving, and even accepting love, is ultimately a choice. Real love is reflected in how love is given when things get tough or when life seems mundane. Sadly, it's so common to measure the strength of love based on romance and surface compatibility. While these factors are important, we can't rely on them to be ever-present. By entering our relationships with our eyes wide open, knowing that our deepest insecurities and toughest moments will challenge the foundation of our relationships, we grow in our ability to receive love and truly love others back.