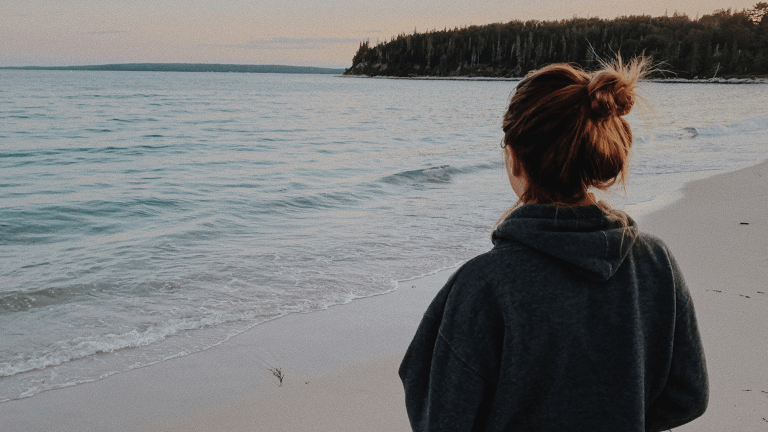 Mastering the Messy Bun: Seven Tutorials for a Chic Mess
There is an art to creating this seemingly effortless look
For years, I thought messy buns just wouldn't work with my hair. I occasionally tried to create the cute look I saw on the women around me, but to no avail—I always ended up with a flat, floppy, falling-out mess that was anything but on-trend. That all changed when my sister sent me a video tutorial about messy buns. Suddenly, I understood why my previous attempts had failed: there is an art to creating this seemingly effortless look. The tutorial worked wonders—just like that, the messy bun quickly became a regular part of my beauty routine.
If you, too, have been perplexed about how to create a chic mess, fret no more. These tutorials break down different messy bun techniques; with so much variety, you're sure to find one that suits your hair type and personal sense of style.
One tutorial, six different styles
This is the tutorial that started it all for me! Annie walks viewers through six different ways to do a messy bun, each resulting in a slightly different look. The first is a pretty typical messy bun, while the second sits lower on the head. One of them is less mess, more tidy, and yet another involves some pretty twists. Try your hand at one or all of them to see what works best for you. Annie also offers a unique tip: use clear eyebrow gel to tame flyaways.
A soft, elegant messy bun
Kate gives a detailed breakdown of how to create a look that's "more lived-in soft bun, less cheerleader." Her tutorial is slow enough that you can follow along and style your hair in real time, though you'll want to grab some supplies first: a brush, a ponytail holder, a comb, texture spray or dry shampoo (if you have either), hairspray, and a few bobby pins. The key, she says, is properly preparing your hair: "If you want your bun to be a messy bun, you must create a mess."
A textured bun that's quick and easy
This highly textured bun sits high on the top of the head, and it comes together in a minute or two. Teasing is a crucial part of this style, which is part of why it works well even if your hair isn't as thick as Alexsis Mae's. The directions are a little too fast to do in real-time while you watch, so I suggest watching it all the way through first, then trying it out while you watch a second time, pausing as needed.
A round messy bun with minimal work
If you're looking for a bun that doesn't require a lot of time, prep, or supplies, this one's for you. It can be done in about a minute, though it may take a little longer the first few times as you get used to it. It lays close to the head and has more of a round shape than some of the other buns, so it has more of a tidy look. Since it involves wrapping your hair around a ponytail holder several times, it works best with longer hair.
A tall, twisty messy bun
If you want to add some height to your look, try this bun. It sits high atop the head, and it has a taller shape than a lot of the other messy buns out there. Vivienne divides her ponytail into two sections, and with some ultra-simple twists and a little bit of wrapping, the bun is complete.
A messy bun for short hair
Yes, it's possible to create a full, fluffy messy bun with shoulder-length hair, and hairdresser Devon lets us in on how she does hers. If the hair just above your neck usually falls out of its ponytail holder, watch her trick—she has a simple technique to hold it in place in a tidy, pretty way.
A French braid into a messy bun
If you have some time on your hands and are looking for something more elaborate than a traditional messy bun, skip to 5:33 on this video and try this updo by Missy Sue. It starts with a French braid on top of the head, then transitions into a large messy bun. There's no teasing involved, and the finished 'do has a smooth, polished look with a touch of messy-bun whimsy.