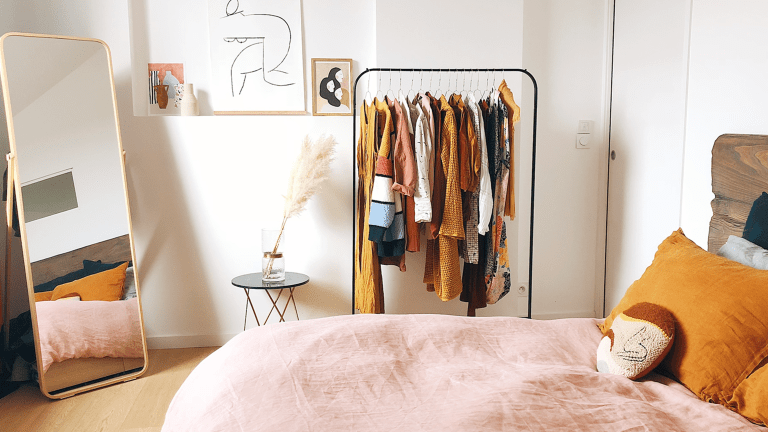 Decorating for Fall: Creating a Cozy, Neutral Canvas
Seasonal decorating that works with all the upcoming holidays
As October rolls in, we begin the three-month season of holidays that brings us from the end of one year into the beginning of the next. As the seasons change and these holidays approach, we find our lifestyles changing too. The lengthy, languid summer days and even longer summer nights are replaced by brisk days and early dusks; beer gardens and beach days give way to museum excursions and fireside evenings curled up with a good book and a cup of tea. While the change of the seasons draws us outside for hiking and color appreciation, it also pushes us indoors as the temperatures drop and the days grow shorter.
As we look ahead to the months we'll spend indoors, we naturally want to make our home a place we love to be. Plus, the holidays are fast approaching, and the home should be decked accordingly! But how do we keep a home from feeling like a magazine spread for the seasons? I don't know about you, but while extensive displays of fall colors and piles of pumpkins are fun to look at, I find them highly distracting to live with. And since there are so many holidays coming up, it's nice to have a home-space that can work with all of them.
For all these reasons, I like to keep my fall decorating fairly minimal and neutral, so that my home is like a blank canvas: you can shift explicitly holiday items in and out while maintaining a tranquil space in which to live your life. Below are some ideas for how to make your home feel like fall without feeling like you live in a Michael's craft store!
01. Instead of orange pumpkins….
Go for white, yellow, and green gourds! These are so diverse in their coloring, shape, and texture that they'll always feel "unique" to your home. I always like to buy real ones rather than fake ones because you can eat the real ones when it's time to retire them!
02. Instead of mums or other fall florals…
Try seed pods and eucalyptus! Last year I found myself coveting various kinds of seed-pods-on-sticks that I saw at Trader Joes. I splurged for a couple bunches, and they were worth every penny. They are seasonal and natural but in a modern, geometric way that felt relevant well into the spring.
03. Instead of pumpkin spice candles…
If your house will already be full of the smells of seasonal cooking, try steering clear of food-forward scents. Instead, keep the mood warm with vanilla, clove, amber, sandalwood, cedar, cardamom, and the like. Here are a couple of my favorite fall burns!
04. Replace bright lights with...
Dimmer, warmer bulbs. Use candles when you can! You can often find vintage candlesticks at a local thrift store. You can also use festive lanterns with either tea lights or mini wire twinkle lights inside for an outdoor feel inside.
05. Instead of seasonally limited prints…
Try building cozy textures into your home decor. Simply having things like cozy blankets around will give your home a "decorated for fall" vibe. Pick a bright tartan or a cozy faux-fur to add some luxury to your at-home time. It's also great to break out some fresh kitchen towels, tablecloths, and napkins (or invest in them) to keep the season going all through the home.
With a few moves like these, you can transition your home from summer bright to fall cozy, creating a seasonally-appropriate space you'll love to be in all winter long!