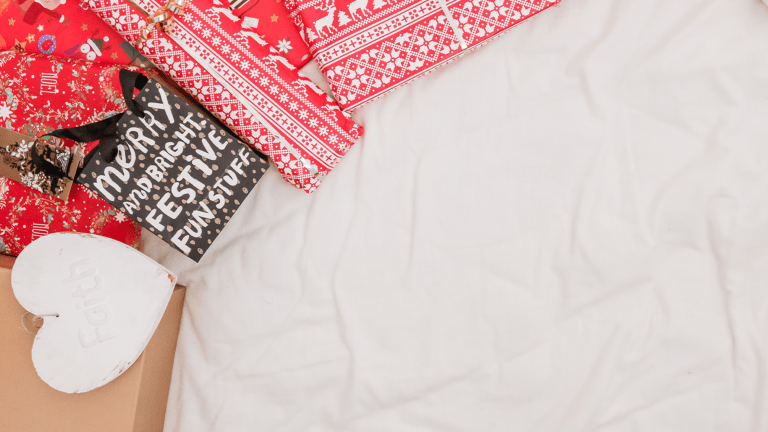 Christmas in October: Reasons to Consider Christmas Shopping Now
A leisurely yet intentional approach to Christmas shopping
I remember the year that every single member of my immediate family had forgotten to do their Christmas shopping. Two days before Christmas, all of us went to the mall together. We wandered through the stores, pointedly picking up items we liked and then scurrying away so that someone could buy said items for us as a present.
Personally, I thought this was a great Christmas, and a great reminder that Christmas has more to do with being together with loved ones than it does with material things. But I do wish that I had planned ahead. Maybe it's the thought that counts, but my gifts were rather an afterthought that year.
So, this year, I am trying out a different approach to Christmas shopping; I am doing things in a more leisurely fashion. When I see something at the store or online that makes me think of a loved one, I am getting it now, before I forget. Then, when the Christmas music begins to hit the radio, I will be well on my way to checking Christmas shopping off my list—and you are welcome to join me!
Why start shopping now
You might be wondering, why would I start Christmas shopping now? It's not even Halloween! Well, this is actually the perfect time to start. Here's why.
For one, I think this approach makes it easier to find gifts that your loved ones will really enjoy. In my experience, trying to find a dozen or so thoughtful gifts in a matter of weeks is a tall order. It makes gift-giving a lot less fun and a lot less meaningful. If you pick up presents as you see them, there's a lot less pressure and a lot more time to pick out the perfect gift.
I have adopted this approach to birthday gifts too, and it really came in handy for my best friend's birthday. Months ahead of her birthday, I found a beautiful porcelain honey pot that I knew would match her kitchen decor. In the weeks leading up to her special day, I was busy preparing for graduate school and had zero time to shop. All I had to do the day before her birthday was sign the card and wrap the gift!
Another benefit to this approach to Christmas shopping is that it is a bit easier on your budget. I always found it stressful to stick to a budget during the month of December. Among the gifts and parties, it's easy to lose track of what I have spent and even give up on my financial plan. Spreading out my gift-related expenses over the course of the year has made it easier to keep track of my spending and to plan ahead for larger purchases.
Lastly, I expect that this Christmas season will be more relaxed, since I won't have to make any frenzied trips to the mall. Less shopping means more time for holiday parties and Hallmark movie marathons.
Make a list and check it twice
Even if you keep Christmas in your heart all year round, it can be difficult to keep Christmas shopping at the forefront of your mind. However, with some advance planning, you can develop a strategy to make sure everything gets done in time for the big day.
You might find some of these tips helpful, others not so much. Take advantage of whichever ones work best for you!
Keep a list on your phone. I like to use the notebook feature on my phone to keep a list of everyone I need to shop for, along with notes about what gift ideas I have so far. Whenever I am in one of my favorite stores for gifts (like TJ Maxx or the home goods aisle at Target), I check my list to see if there is anyone I still need to shop for. You never know when inspiration will strike!
Start a Pinterest board. I also keep a Christmas Pinterest board with ideas for Christmas gifts, especially DIY options, such as personalized ornaments, novelty keychains, bookmarks, and small knitting projects. Just don't forget to change the settings to "secret" so no one can sneak a peek at Santa's list!
Mark your calendar. Take advantage of the reminders feature on your online calendar. If you want to plan ahead for buying specific gifts, set a date in advance. This is a great option if you want to spread out your Christmas expenses throughout the year.
Schedule an online shopping night. If you prefer to do your shopping all at once, or you don't like going to the store, set aside a night to order everything online. This is a great way to take advantage of those free shipping deals for higher-volume orders!
Check out thrift stores for unique finds. I love to browse my local thrift store for one-of-a-kind keepsakes and gifts, especially dishware, vases, antique books, records, DVDs, and so on. Since it can be a bit of a gamble whether you will find anything on a given visit, it is a good idea to keep an eye out for special finds throughout the year.
Cross-check calendars. Consider giving the gift of quality time this Christmas! With a little advance planning, you can schedule something special to do or see together with your loved ones. Last year, my dad treated my mom (and me and my sisters) to tickets to a special showing of my mom's favorite movie, It's a Wonderful Life. You might consider doing something Christmas-themed with family or friends as a gift: treat them to coffee and go see the Christmas lights, buy tickets to The Nutcracker, or host a night in with a classic Christmas movie. Or you can treat them to tickets to a concert or show later in the New Year!
So yes, it may seem early to start your Christmas shopping, but there are major benefits to starting now! If you have the time, why not give it a try? Happy shopping!