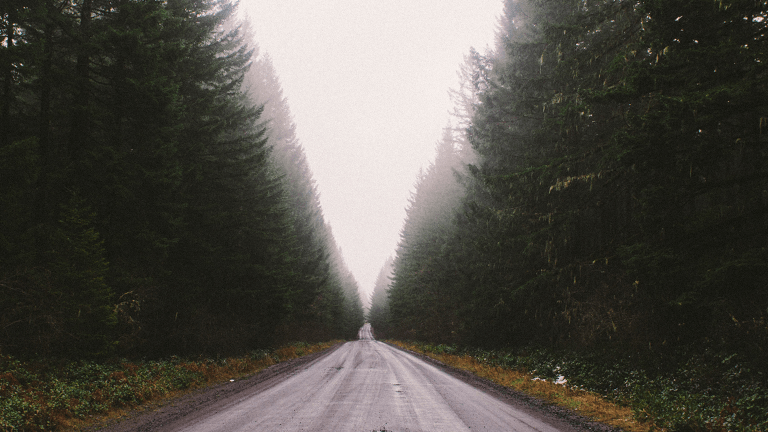 Six Spooky Mysteries That Will Keep You Up at Night
Autumn and mysteries go together like Holmes and Watson.
As the leaves change and the temperatures dip, there's nothing that brings me more joy than pulling on some cozy socks, pouring a glass of wine, and reading something dripping with suspense.
Why do mysteries feel so deliciously comforting even when they often involve things like . . . murder? Who knows. But there's no doubt that autumn and mysteries go together like Holmes and Watson.
Here are six spooky mysteries guaranteed to keep you up at night. Get that library card ready.
01. What the Dead Know by Laura Lippman
Laura Lippman is one of the most prolific mystery writers out there, but this 2007 work of hers is sadly under-recognized. Inspired by a real case, What the Dead Know follows the tale of two sisters who went missing from a shopping mall 30 years ago. Now, a woman has popped up claiming to be one of the sisters. But is she lying? Where has she been all these years? Where's her sister? And who was responsible for her disappearance?
02. The Perfect Mother by Aimee Molloy
A missing newborn, a group of mom friends, and a secret past all weave together for a mystery that you won't be able to put down. The Perfect Mother is also a commentary on modern mothering, dealing with questions of how safe we can really keep our kids, and how the pressures moms experience in modern times can lead even the most stable among us to the edge.
03. He's Gone by Deb Caletti
When a woman wakes up one morning to find her husband has disappeared, she never imagines that she'll suddenly become the prime suspect. He's Gone dives deep into a marriage on the rocks and will keep you turning pages late into the night. Further, Caletti's gorgeous imagery will make you want to quit your job and move to Seattle to live on a houseboat, minus the whole missing-husband part.
04. The Physick Book of Deliverance Dane by Katherine Howe
When a graduate student finds an old Bible in her grandmother's Massachusetts home, she never imagines it will connect her to the Salem witch trials and one particular woman accused of magic and witchcraft. If you like a bit of Halloween vibes in your thrillers, The Physick Book of Deliverance Dane is sure to please. You'll also learn a ton about the infamous trials and what life was like in seventeenth-century Massachusetts.
05. All the Missing Girls by Megan Miranda
All the Missing Girls is told backwards, which is as crazy as it sounds. Nicolette left her hometown as a teenager after her best friend disappeared, and she hasn't been back since. But when she returns ten years later, she's instantly thrown into the case of another missing girl—in surprisingly similar circumstances. The way Miranda plays with time is genius, and you'll never see the ending coming.
06. The Baker Street Letters by Michael Robertson
If you're a fan of Sherlock Holmes, this delightful series will scratch the itch for a modern take on the world's wittiest detective. When a London lawyer takes up residence at 221B Baker Street, he's informed that he has to answer any letters written to Sherlock Holmes. He soon finds himself diving into the case of a young girl's missing father—and trying to bust his own brother out of jail for a crime he didn't commit. There's an entire series to devour, so get to binge reading!
Crank the heater, cut yourself another slice of pumpkin cake, and pull out your magnifying glass. These reads are guaranteed to make you feel like the next Nancy Drew.