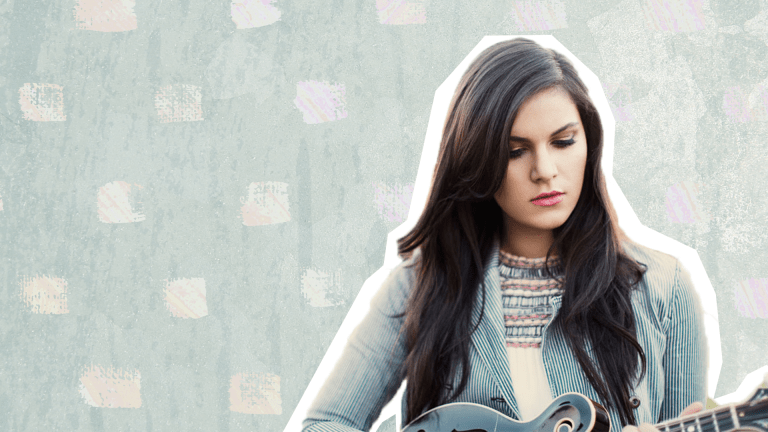 Top 40 Remix: Marie Miller Sings of Pressing Onward toward Our Goals
The journey toward our goals is filled with greater purpose.
Sometimes we just want the easy way out. Sometimes we just wish life came with simple instructions. And then, every once in a while, we push ourselves past what we thought we could do, toward some larger goal we're striving for, and we are reminded how it was so worth it.
That's the message in "Homeland," a single released last week on Apple and Spotify by singer-songwriter Marie Miller, who is working on a full-length album to be released early 2020.
As Miller starts the song:
"I was hoping for a quiet life with you / But the cause was too great, the path was too true / So I packed up my bags / And left what I know for all of this great unknown"
Miller could be singing about how she left the Shenandoah Valley for Nashville—a move for any new musician that can represent "the great unknown." But she could just as well be speaking to that universal if pesky aspect of life that requires sacrifice in order to achieve a larger goal or purpose. This is the very point emphasized in her next lyrics:
"Sometimes I wish that I could just turn back / I miss tea by the fire / And soft green grass / But some deeper part inside of my soul / Is keeping me on this road."
A fight to win
"Homeland" is an up-tempo song fueled by Miller's mandolin and strong vocals that can't help but coax listeners to press forward like a locomotive on their own journeys toward greater purpose. Miller employs a fighting motif that evokes the image of a soldier starting a trek out to join troops in battle. But this isn't a song about joining a dead-end fight; nor is it about resigning blindly to a course without a finish line. Miller's song adds the sweet to the bitter by recognizing that when there's a goal to be reached, there's an end in sight—and a beautiful one at that.
As Miller sings in the refrain:
"When the fighting is done / And the journey is finally over / I will come back to you / And our homeland forever."
Just as a soldier at war might keep a picture from home in his pocket, Miller sings of her homeland as a motivator to urge her to continue the march toward her higher goal.
"Some nights I dream of a land far away / With no more crying and no more decay / But I wake to the sound of a long battle cry / And mountains still left to climb."
Every person with a heartbeat has some goal, some purpose that brings greater meaning to her life, and Miller's song reminds listeners that however personalized our goals may be, we're not alone in our pressing toward them. Indeed, it's the very essence of the human quest to push toward it, and while the journey's end may be far from where we started, it's leading us ever closer to a fuller meaning of home.