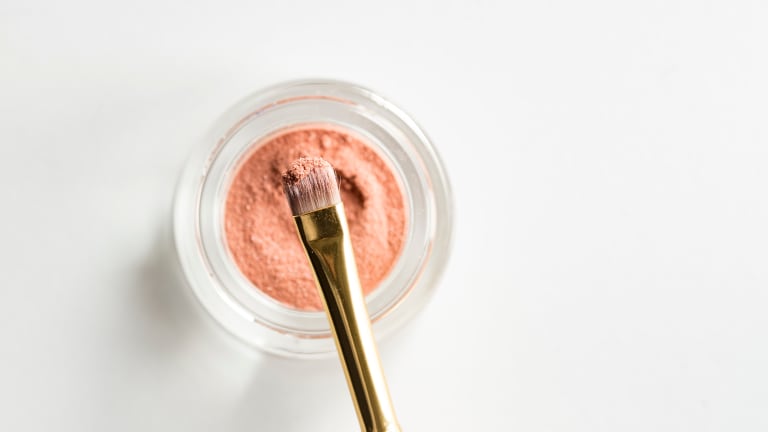 A Budget-Conscious Approach to Clean Makeup
Where to prioritize your spending
These days, there's no shortage of advice telling us that we need to go clean, organic, and toxin free. But if you're trying to do this in every area of your life and looking at price tags, it's quite clear that it will all start to add up fast. For some, it's simply impossible to do it all at once without experiencing financial stress.
Makeup is something that most women use on a daily or at least regular basis, so it makes sense to make it a priority. But if you're budget-conscious, it can be hard to justify the price tag for organic or clean makeup. You could pay well over $50 for an item you might pay $5 for at a drugstore.
So what's most important when it comes to cleaning up your cosmetic bag, and why?
Foundation, concealer, and creams
These make the most sense to go clean with first because they cover the largest surface area of your face. More space on the skin equals more room to absorb into your bloodstream. The skin is permeable, and at least some of what we put on it will end up on the inside of our bodies and may impact our health, starting with our hormones.
Some of the biggest offending chemicals found in foundation, concealers, and creams include:
These chemicals are risky because they can disrupt hormones and are suspected carcinogens.
The good news is that organic or clean versions of these skincare products tend to last a long time, so even if they're pricey, they're going to give you good value for your money. There are several clean beauty brands that put out high-quality products. They include:
I started using W3LL People's Narcissist Foundation Stick several years ago and have never looked back. Bonus: even when I was too lazy to wash my foundation off at the end of the day, my skin never broke out like it did when I wore the cheap stuff. Plus, it feels as smooth as butter.
Eye shadows, bronzers, and blush
After you've dealt with foundations and creams, the next area of concern is the powders that get used regularly, like eye shadows, highlighters, bronzers, blush, and anything with sparkles. Earlier this year some popular mall brand makeup was found to have asbestos in it. The biggest culprits tend to be cheap eye shadows and sparkly bronzers. Lead and asbestos are both carcinogens and associated with increased cancer risks.
You can minimize your makeup routine and wear eye shadow less frequently, which will make more expensive, organic versions last longer. There are several high-quality options for natural and organic eye shadows, including:
Mineral Fusion, which is easily found in health food stores to try before you buy
100% Pure, which offers smooth-as-silk bright and natural colors
Alima Pure, which offer single-color pressed eye shadows that are perfect when you just need one color
Pacifica Beauty, which is also in health food stores and offers palettes that often include highlighter, blush, and bronzer all in one
If you want to use bronzers and blush, try products from these brands:
W3LL People, for their cream bronzer and blush that blend to perfection
Mineral Fusion, for a wide range of color choices
Beautycounter, for a matte bronzer without the shimmer
Alima Pure, for a natural not-too-pink blush
I've been very happy with Mineral Fusion, which can be purchased from many health food stores if you want to see it in person before you buy. I have found W3LL People bronzer to be the best for avoiding that orange-ish hue that can happen with some bronzers. Their stick bronzer is creamy and goes on perfectly without the side-effect of a pumpkin-faced glow.
Items that are safer to go cheap with
While it's great if you can go all-organic with your cosmetic routine, when you need to prioritize, the following products tend to have fewer carcinogenic chemicals in them and take up less space on your face. Plus, items like mascara don't touch your skin. It's still a good habit to read labels and choose the items from the drugstore that have the fewest ingredients.
Items you can go cheaper with include:
Eyeliner
Mascara
Lip gloss
Lip liner
Lipstick (but read labels, since darker colors have been associated with lead content)
Brow liner
Clean makeup can hit your wallet hard if you're suddenly replacing everything in one fell swoop. However, many online brands offer 10 to 20 percent discounts for new customers, making a switch over easier.
Perhaps the best way is to simply replace items that you run out of with cleaner, better versions. Instead of tossing everything into the trash, do your research and know which higher quality product you'll replace a current product with next. With a little planning ahead, you can be prepared to shop sales for holidays and maximize discounts available.