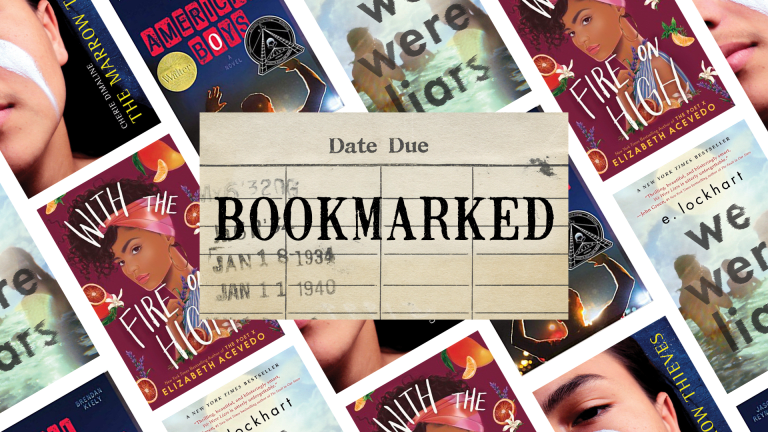 Young Adult Fiction Worth Reading at Any Age
YA is just for teens? Think again.
The label "young adult fiction" sometimes gets used with disdain—a slightly less edifying genre than fiction for real adults. Based on releases in the last few years, though, young adult fiction, also known as YA, doesn't always mean less-quality writing. Many recent titles offer worthwhile prose, diverse voices, and risk-taking narratives. The added bonus is that all of this scrumptious complexity is packaged in novels that are especially easy to pick up and enjoy whenever, wherever. Here are four recommendations to start you on your next YA read.
The Marrow Thieves by Cherie Dimaline
In a future marred by climate collapse, indigenous people of North America are facing a new and horrifying reality: they are being hunted for their bone marrow, which presents a cure for the rest of the population who have lost the ability to dream. The novel follows Frenchie and his companions, who retain the ability to dream and are on the run from those hunting them. The real-world realities of residential schools for indigenous people and reservations echo through the novel and ground a narrative that in less-talented hands could feel far-fetched. Even in this dystopia, the characters' hope for the future and pride in the past draw readers into the heart of their community.
With the Fire on High by Elizabeth Acevedo
After receiving rave reviews for her first book, The Poet X, Elizabeth Acevedo's sophomore novel doesn't let readers down. Heroine Emoni has an incredible gift for transforming food into emotion and memory, and she wants to follow her dream of becoming a celebrated chef while still doing right by her young daughter and grandmother. While she navigates everything from college applications to custody arrangements, Emoni continues to explore her talent and works to turn what seems impossible into reality. Emoni's integrity and passion pour out of her on every page, making this book a sensitive and complex exploration of the teenage heart.
All American Boys by Jason Reynolds and Brendan Kiely
By now, Angie Thomas's The Hate U Give has been recommended to everyone and their pet, so if you appreciate the depth and nuance of Thomas's book, you should read All American Boys. The story is told from the perspectives of two teen boys, one white and one black, in the aftermath of an act of violence. As tensions rise in their community, each boy must confront decisions that could upset the delicate balance.
We Were Liars by E. Lockhart
Any description of We Were Liars threatens to spoil the thrills and reveals in the book as it follows teenaged protagonist Cady as she explores the hidden secrets of her family. The writing is polished and sophisticated, and the story is complex and well-plotted. The drama of Cady's story makes the book hard to put down, as Cady keeps revisiting trauma—a bit more becoming clear with every page. The ending offers an excellent payoff and the pleasure of a well-done twist. When you finish, you'll want to talk about the climax immediately, so make sure you have a friend reading along with you!