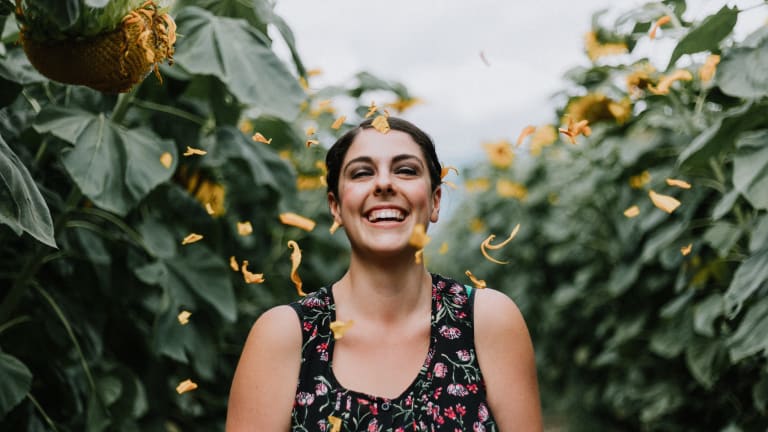 Nurturing a Grateful Heart in a Season of Singleness
Embrace the freedom that this phase offers you
Before college, I had only been to one wedding in my entire life. In the two years after college, I have been a maid of honor, bridesmaid, and wedding guest more times than I can count. Almost all of my oldest and closest friends are engaged, married, or have kids.
And then there's me—still single.
Yes, sometimes this fact makes me feel sad and anxious about the future. Sometimes engaged or married friends struggle to relate to how I feel about my relationship status. And I have to get used to the fact that my girlfriends have less time to spend with me between work, homemaking, and kids. Singleness can be lonely, it can be hard, and it can be painful.
But new romantic interests don't make our old friendships go away. And being involved in a wider community reminds us that we are not defined exclusively by our romantic prospects. We are so much more.
I thought that when my friends got married, I would feel lonely. But instead, I have found so much joy in seeking out ways to support them in their relationships and married lives, and I have received so much joy in the unique ways they are able to support and love me. If anything, I feel even more involved in the community that surrounds me.
My married friends still need me
When my childhood best friend got married, I was up early on the big day to make a pre-dawn Starbucks run. I know how much she loves coffee, and I wanted to make sure she was wide awake to enjoy one of the most important days of her life. I wanted her and her family to be free to focus on getting ready and making memories rather than making breakfast.
In addition to coffee, there were all kinds of little things that my friend needed that day, from adjusting her veil to cueing the caterer to cut the cake. In fact, my favorite photograph from that day is one of me adjusting her train at the altar—right by her side, supporting her, like I always had.
When all was said and done and the happy couple had left for the honeymoon, I started helping the family to clean up the venue. It was raining. And that's when it hit me: my best friend was married. Suddenly, I was in tears.
As I cried on the mother of the bride's shoulder, all I could say was, "She doesn't need me anymore." And at the moment, that's how it felt. I felt like I had been replaced. Now she had someone else to bring coffee when things got stressful.
"I promise you, she is still going to need you," her mother said. "She may not fully know it yet, but she will."
A year later, and I'm beginning to realize how right she was.
This season of singlehood has taught me that my married friends did not stop needing me the moment they said "I do." If anything, these new milestones in their lives have translated to new opportunities to give and receive love. Meal trains. Babysitting. Offering a listening ear. These have all been amazing opportunities to show my friends how much I care.
Singleness as an opportunity for community
These relationships have also expanded my sense of community in ways I never could have anticipated.
I joke around a lot that I'm basically a professional third wheel. And guess what? I love it! It's a two-for-one deal on friends.
For example, one of my closest friends and her fiancé always include me in their weekend plans when I'm in town, which on top of being plain fun, makes me feel like I'm a part of this new phase of her life as a bride. Meanwhile, my married friends have opened up their doors to me and generously shared the blessings of their life together with me, from cooking meals for me when I didn't feel like being alone, to letting me play with their kids when I needed a break.
Moments like these have made me feel like a "part of the family," which has given me a sense of identity that goes much deeper than my relationship status on Facebook. I am at a point in my life where it can be easy to feel isolated, living away from my family and my hometown, with an entirely open-ended future. But because of these relationships, I feel rooted.
This window of time as a single person has also left me free to give of myself in ways that I could never have imagined. Since I have fewer hard and fast commitments as a single person, I am free to drive long distances to see far-away friends, to rearrange my schedule and make myself available to those who need me. For example, I was free to use up my vacation days at work this year to travel across the country to visit my best friend for a whole week. It's easy for me to drop everything for an impromptu night with roommates or a spontaneous weekend back home with my family.
I take great joy in this phase of life. I have never felt so loved and supported. Yes, I look forward to starting my own family someday, but I don't want to take for granted a single moment of my life right now.
We all want to love and be loved—and love is found in many places. Whatever stage of life you find yourself in, seek out love, and let it teach you just how marvelous this life can be.