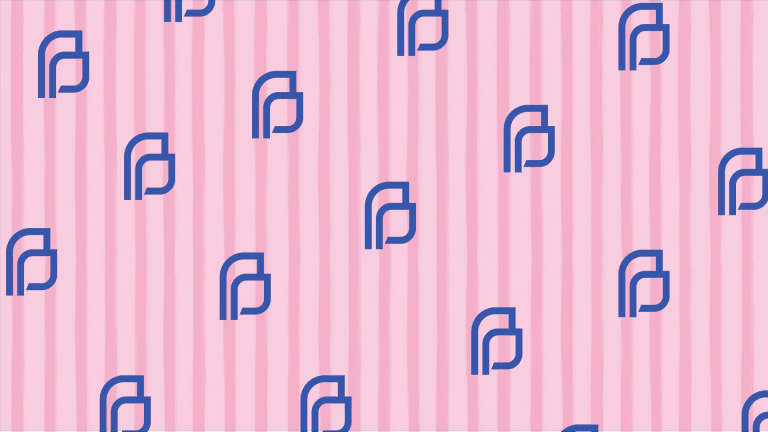 Drama in HR: Why Are So Many Employees Leaving Planned Parenthood?
Pulling back the curtain on this trend . . .
It all started on a high note. When Planned Parenthood hired Dr. Leana Wen to be its next president in September 2018, she was only the second doctor to ever hold that position and the first in more than forty years. The former Baltimore emergency room physician was the subject of glowing media profiles that explicitly stated the rationale for her selection: as a medical expert, she'd be able to highlight all the ways Planned Parenthood is a health care entity, not just a political group promoting abortion rights.
Less than a year later, Wen is gone—kicked out before she had the chance to resign.
Wen's departure is making headlines, but her firing is part of a larger recent trend. Some of Planned Parenthood's most committed employees are quitting, or being dismissed, and they're not staying quiet about why.
The most recent wave of drama began to trickle into public view in December 2018. That month, the alternative newsweekly Nashville Scene published an extraordinary report based on disclosures from former staffers of a Planned Parenthood-affiliated facility in Nashville, Tennessee, which had abruptly stopped providing abortion services for what officials called "a period of quality improvement." The ex-employees described a local organization struggling to stay afloat financially that had become intensely focused on the bottom line.
Speaking anonymously to avoid retaliation, they told of clinic managers that wanted to use plastic drinking cups for urine samples and had stopped providing doctors with sterile gloves. The staffers said they'd also been told to start charging women extra for IV sedation during abortions. The higher price would mean some patients either had to postpone their abortions to save up more money (resulting in a more costly termination later in pregnancy) or suffer through without sedation.
The resulting staff exodus, they told Scene, included the loss of three doctors in a three-week time span. The former Planned Parenthood employees were still firmly committed to the mission they'd signed up for, and they'd hesitated to speak out, concerned that anti-abortion activists would jump on their stories. But in the end, they couldn't stay quiet. "It felt like everything they did was money-motivated, not motivated by [concern for] the patient," one ex-worker said.
The phrase clinic officials used about "quality improvement," former staffers claimed, was likely a euphemism for pushing out workers and replacing them with employees who would be more cooperative with the money-saving changes.
According to subsequent media reports, the clinic resumed performing abortions in March. The clinic's chief medical officer, Dr. Sarah Wallett, told Nashville Public Radio in January that abortions had stopped because of "staff turnover" and the need to train recently hired employees. In fact, about 40 percent of the employees were brand new.
A receptionist at the abortion clinic told me she couldn't speak to reporters and that someone authorized to talk would call back. However, no one did.
Wider reproductive care
If the Scene story gave Planned Parenthood a black eye, two days later, the New York Times landed a body blow on the storied non-profit. In interviews with more than a dozen current and former employees, Times reporters uncovered a pattern of discrimination and mistreatment of pregnant workers at Planned Parenthood-affiliated clinics nationwide.
A former hiring manager at a California clinic confessed that supervisors openly slated women for hiring or for promotions based on whether they were pregnant, arguing that it would cost Planned Parenthood too much money to lose an employee so soon after bringing them on board. In Miami, Florida, ex-employees spoke of being afraid to reveal their pregnancies to their colleagues. Ta'Lisa Hairston, a former worker at a clinic in New York, told reporters she'd taken a job at Planned Parenthood because she believed in the mission of helping women. However, after she got pregnant, her managers repeatedly ignored multiple medical notes insisting that she be given a thirty-minute lunch break. Her blood pressure spiked and she wound up delivering her son prematurely via an emergency C-section.
"I had to hold back tears talking to pregnant women, telling them to take care of their pregnancies when I couldn't take care of mine," she told the Times.
The Times story also pointed out that there are fifty-five regional Planned Parenthood offices, which each set budgets and HR policies for clinics in the area, and forty-nine do not offer any paid maternity leave. Christine Charbonneau of Planned Parenthood's Seattle office informed the Times that paying for maternity leave would cost her organization $2 million out of $77 million in yearly revenue. "It is easy to accuse someone of hypocrisy if you're not the one trying to find $2 million out of thin air," Charbonneau told the reporters. Nationwide, Planned Parenthood and its affiliated clinics brought in about $1.5 billion in 2017.
At the time, Dr. Wen put out a statement pledging to do better for workers and promising to investigate their allegations. Months later, though, she became the latest casualty in the conflict between the philosophy of employees that Planned Parenthood attracts and the reality of how it carries out its mission.
In an editorial also published in the New York Times, Dr. Wen explained what happened.
"There was immediate criticism [after her hiring] that I did not prioritize abortion enough. While I am passionately committed to protecting abortion access, I do not view it as a stand-alone issue. As one of the few national health care organizations with a presence in all 50 states, Planned Parenthood's mandate should be to promote reproductive health care as part of a wide range of policies that affect women's health and public health . . . For me, as a physician, it was also simply good medical care to treat the whole patient."
That attitude makes strategic sense, too, because the abortion rate in the United States has been plummeting for decades, hitting record lows. In pure numbers, according to CDC reports, the number of abortions nationwide has dropped by more than half between 1990 and 2015. It would make sense for a women's organization to try to broaden the focus beyond a procedure that is less and less a part of women's lives.
Dr. Wen began taking internal fire, however, as she took actions like adding pages about diabetes and the common cold to Planned Parenthood's website, the Times reported. The organization had been led for decades by non-physicians who paid close attention to politics (Wen's predecessor, Cecile Richards, is the daughter of former Texas governor Ann Richards). Wen said she encountered resentment for her attempts to find common ground with Americans whose beliefs about abortion were less extreme.
"Perhaps the greatest area of tension was over our work to be inclusive of those with nuanced views about abortion," she wrote. "I reached out to people who wrestle with abortion's moral complexities, but who will speak out against government interference in personal medical decisions. I engaged those who identify as being pro-life, but who support safe, legal abortion access because they don't want women to die from back-alley abortions. I even worked with people who oppose abortion but support Planned Parenthood because of the preventive services we provide—we share the desire to reduce the need for abortion through sex education and birth control . . . But in the end, I was asked to leave for the same reason I was hired: I was changing the direction of Planned Parenthood."
Increasing terminations
Ironically, in Wen's description of her erstwhile opponents whom she wanted to make allies, Wen could have been describing many of the front line employees of Planned Parenthood itself.
"People get involved with Planned Parenthood because they believe their goal there is to help women, to prevent the need for abortion," Abby Johnson told me.
Johnson, who spent eight years employed with Planned Parenthood and was eventually promoted to clinic director, has always had a passion for reaching out to women in need. She remained committed to the cause even after her clinic was targeted by anti-abortion demonstrators and she began receiving death threats directed to her personally. Instead of leaving her job, security cameras were installed on her family's home. "It's very scary, this group of people that claim to be these peaceful prayer warriors, or whatever they call themselves, it's kind of ironic that some of them would be sending death threats," she said in a radio interview at the time. In 2008, Johnson was named Planned Parenthood's Employee of the Year.
In 2009, in a stunning turn, Johnson quit and eventually joined the pro-life movement. Now a mother of eight, she heads And Then There Were None, an organization dedicated to helping abortion workers leave their jobs.
Why the sudden move? Johnson attributes her change of heart to watching a second-trimester abortion be performed at her clinic. She also shares a complaint that echoes the Scene and Times stories: the Bryan, Texas clinic where Johnson worked was under increasing financial pressure. The solution demanded by higher-ups, she says, was to increase the number of terminations performed, a strategy that wasn't copacetic with what Johnson believed Planned Parenthood's mission to be when she began her career there.
Attempts to debunk Johnson's claims tend to fall flat, oddly focusing on small details, like alleging she must have gotten the date of the abortion she says she witnessed wrong. Efforts to paint her as a disgruntled employee aren't especially convincing, given that such is a common fate for whistleblowers in many industries. The rebuttal often offered by Planned Parenthood that pregnancy terminations comprise only 3 percent of its services and don't play an outsize role is documented in its annual report. But the figure belies the fact that abortion is an important source of revenue for the organization—Slate once referred to the 3 percent talking point as "the most meaningless abortion statistic ever."
Johnson says that more than five hundred former workers have left their jobs through And Then There Were None, many of them reaching out to her when their clinics shift to emphasizing terminations.
Johnson described an exodus of Planned Parenthood staffers from a facility in Kansas.
In Overland Park, Kansas, Planned Parenthood has a pretty big family planning and abortion clinic there. And one day, they announced that they were going to be abortion all the time. We actually ended up having several workers coming through And Then There Were None after they made that announcement because they were like "What the heck is going on!? That's not what I want to do, that's not why I got involved here."

I think that Planned Parenthood employees need to stop listening to the public talking points and really look at how they are operating their business. Look at what these other former employees are saying. If it's one person, it's easy to dismiss what they're saying, but when you have literally hundreds of people saying the same thing . . . that should definitely cause you to pay attention to what's happening here.
In her Times editorial, Dr. Wen shares a memory of visiting one of the few clinics that provide comprehensive women's healthcare: there, a mother could be diagnosed with postpartum depression and receive mental health treatment at the same time her new baby got his vaccinations. Her almost wistful tone recalls another editorial she published in the Washington Post only a few weeks ago, right before her firing, in which she revealed she'd just suffered a devastating miscarriage. On Twitter, she quoted Meghan McCain, saying "Miscarriage is a pain too often unacknowledged. Yet it is real, and what we have lost is real."
She ended her Times piece with a passionate cry for change.
"Will the conversation continue to be dominated by a vocal minority from both ends of the spectrum, or can there be space for those of us in the middle to come together around shared values?" she writes. "I hope so. We need to stop treating those whose views differ from our own with scorn and suspicion, and instead work together to safeguard our health, our rights, and our future."
"My heart goes out to her," Johnson said. 
Editors' Note: Verily exists to empower women to be more of who they are. Support this mission by joining us at Verily Yours. Your subscription gives you exclusive content (that is different than our website content) and supports our publication, including our efforts to develop a print magazine. Subscribe here.