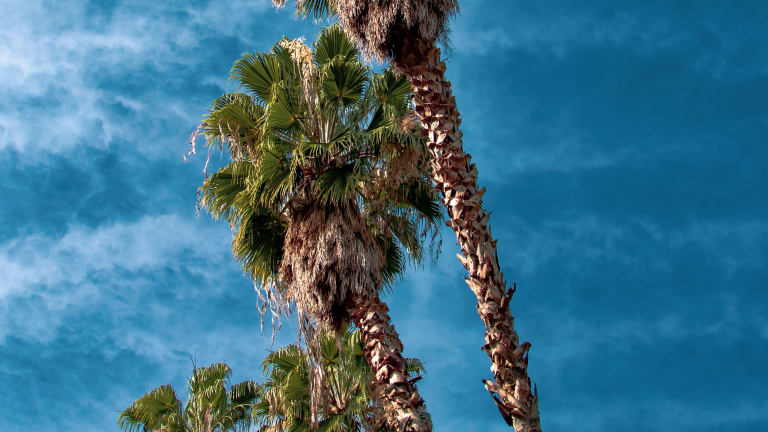 Travel with a Local: Escondido, California
Don't let big city lights distract you from this inland oasis.
City: Escondido, California
Names: Anna Livia and Jenny
Why should we visit your town/city?
Anna Livia: It's one of the least known but fastest-evolving cities in North County (San Diego). I have only lived in Escondido for a couple of years, but in that time I have seen the city make new innovations every day. Located about half an hour north of San Diego, Escondido boasts beautiful wildlife and foothills, a downtown that's just the right mix of metropolitan and provincial, and a 152,000 population of friendly, hard-working individuals.
Jenny: It's true. You won't find Escondido on most short lists of recommended places to visit in the San Diego area; these lists are typically filled with various coastal towns. But don't let its inland location cause you to miss out on this gem. Escondido, which ironically means "hidden" in Spanish, truly deserves a spot on the center stage. From its cute downtown to its access to numerous hiking and biking trails, this city is a great place to both relax and unwind and seek adventure. Escondido is made up of diverse cultures and generations and is appealing to singles, couples, and families. What I love most about Escondido is, unlike many of the well-manicured San Diego tourist stops, this city feels real, blemished but beautiful, historic but relevant.
Where should we stay?
Jenny: Since this is not your classic tourist city, there are not a lot of standard hotel options. I recommend focusing on Airbnb or HomeAway accommodations which feature options all around the city, including in the historic Old Escondido district. For a more rustic feel, check out The Ranch at Bandy Canyon, which is just a few miles from the San Diego Zoo Safari Park.
Anna Livia: The Best Western Escondido, located near the border of San Marcos, has a dreamy view of mountains and palm trees. Or, the many Airbnbs available often include a pool and multiple rooms!
Where should we eat?
Anna Livia: My favorite local spot is probably Sunny Side Kitchen on Orange Street. The couple-owned cafe is super homey and welcoming, and always smells of scrumptious homemade brownies. When I have a free afternoon, I love going there for a Tuscan Chicken Panini and a fresh squeezed lemonade.
For those with a sweet tooth, EscoGelato (just about half a mile down the road) makes homemade sorbet and gelato daily with local ingredients (and it's not too expensive!).
Jenny: Stone Brewing World Bistro and Gardens, one of the largest craft breweries in the nation, is like the Disneyland of breweries. It features a creative menu with fresh and locally grown ingredients and satisfying staples such as pretzels and nachos. Beyond the beer, the grounds are peaceful and beautiful, with plenty of shady spots to sit, tables to gather around, and areas for kiddos to roam.
Burger Bench proudly offers food and drinks sourced from local businesses such as ranches and breweries, and the burgers taste homemade. Try the three-slider option or snag the mini corn dogs off of the "kids" menu. Round off your meal with a Triple Chocolate Brownie milkshake.
Or you can try the Wooden Spoon. Don't let the odd location on a street filled with fast-food joints throw you off—this treasure boasts friendly service and a seasonal menu with meticulously prepared dishes. The indoor space is small, but the outdoor patio is a great option when the weather is nice, which is almost every day of the year here!
You can't complete a visit to Southern California without finding delicious tacos. TJ Tacos is hoppin' at all times of the day, and for good reason. Try a couple of their tacos de adobada or throw in a tried and true carne asada taco.
Which coffeehouses are the best and why?
Anna Livia: The best coffeehouse in my opinion (as a college student) is Cute Cakes on Grand (I'm sitting there as I write this!). It's spacious, inviting and always bursting with happy activity, whether it's the baristas brewing fresh local coffee, cake artists decorating their famous cupcakes, or families lounging and laughing on the couch in front of the fireplace. My personal recommendation is the hot chai latte (16 ounces is only three bucks) and, if you're feeling indulgent, one of their famous carrot cupcakes.
Jenny: And, don't let the name fool you. While their artisan cakes alone are a magnet, Cute Cakes has all kinds of delectable treats as well as savory options. Head there any day of the week for a latte served in a mason jar and one of their delicious baked goods. They also offer a weekend brunch which features dishes influenced by the owner's Southern roots (think biscuits and gravy).
In the heart of downtown on Grand Avenue, Kettle Coffee & Tea has the classic coffee-shop feel with plenty of tables and chairs to read, chat, or browse the internet. Try their lavender latte or their cold brew in the summer.
What sites should we see?
Jenny: Every Friday night from April through September, you can head downtown to experience Cruisin' Grand, a free event that features classic cars, great food, vendors, and live music. Even if you're not into old cars, this is a great place to stroll the streets and soak up the sense of community in this beloved city.
Daley Ranch features over 20 miles of trails for hiking, mountain biking, or horseback riding. Eat a picnic lunch under the shade of an oak tree or catch a view of the city on the Boulder Loop Trail.
Check out the award-winning Orfila Vineyards and Winery located in the San Pasqual Valley. Take a free winemaking tour before tasting or enjoy live music on most weekends through their "Tunes On the Terrace" events. This place is also both kid- and dog-friendly!
The sister location to the world-famous San Diego Zoo, the San Diego Zoo Safari Park, at more than 1,800 acres, is a more expansive and equally breathtaking alternative to the Zoo. Take the Africa Tram to view animals like giraffes and Arabian Oryx antelope roam together on a field that recalls the African savanna. Also check out some of the new exhibits such as the Tiger Trail and the Walkabout Australia.
Anna Livia: Hikers, rejoice! Both the San Dieguito trails and Dixon Lake are free to the public (though the latter may require a small parking fee). Pack a pair of jogging shoes and a homemade picnic for an inexpensive getaway.
For those with little ones, Queen Califia's Magical Circle at Kit Carson Park is open Tuesday and Thursday from nine a.m. until noon, and features zany sculptures by Nicki de Saint Phalle.
Editor's Note: Hidden gems exist all over the world, and local residents are the best tour guides. Submit a Travel with a Local guide for your chance to be featured in Verily's Readers Write section!