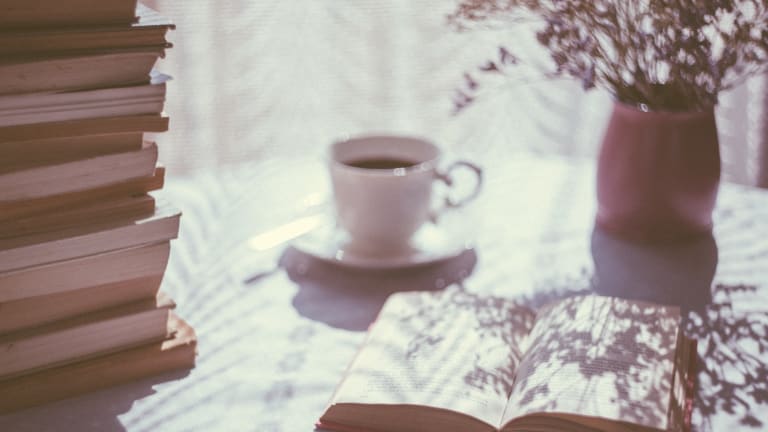 Reignite Your Love for Reading with These 'Bookstagram' Accounts
One of the bright spots in social media . . .
I've always been a reader. But I've only recently discovered Bookstagrammers.
Instagram is a popular platform for people who love books, and there's an entire community on the social media site of people simply sharing books that they're loving. But these aren't simple snapshots of covers. These are artfully designed portraits of true works of art—books. Whereas I used to depend on magazines to give me book recommendations, I can now turn to Instagram whenever the mood strikes and come up with a library list in a flash.
Reading isn't just a leisure activity. It's something that helps us grow as people, understand the world around us, and connect with others. When you think of it that way, it becomes even more important to make sure what you're reading is worth your time. In fact, publishers now prioritize Bookstagram as a way to promote books and get the word out about their authors.
Here are four Bookstagrammers any bookworm should be following. Check out these gorgeous feeds and have a pen and paper ready—your to-read list is about to get a whole lot longer.
01. @acciobooksandsunshine
Clean and cozy, this feed is run by librarian Erica Esther, who has a passion for Harry Potter. But even if you're not into masterfully styled photos of the Marauder's Map and the illustrated works of Rowling, Erica also shares numerous recommendations that range from classic to current bestsellers. Her photos aren't cluttered; their beauty is in their simplicity.
02. @nayareadsandsmile
Love YA, even though you graduated high school years ago? Naya won't judge—in fact, she constantly shares her favorite YA reads on her brightly-lit feed. Her adorable little sister is often her companion in photos, and just like her name suggests, she doesn't just read, she happily poses alongside her books. If you've been wanting to dip your toe into nostalgic waters and travel back to high school for a bit, this feed is a must. Naya is also a popular Booktuber, so if you like her personality on the 'gram, consider heading over to YouTube to check out her content there.
03. @bookmusings
Michelle shares beautiful shots of books alongside flowers, tea, and her supremely comfy looking living room. One of the best parts of her feed is her love of classic books that have modern covers. She's frequently displaying books you read in high school in a way that will make you want to re-read them immediately. It's pretty, inspiring, and will have you racing to the bookstore to find that exact copy of Pride and Prejudice.
04. @book_girl_magic
Looking to diversify your reading list? Renée is a lifestyle blogger with a passion for helping marginalized authors get more visibility. Her feed shares all kinds of books but particularly likes to highlight books by and featuring people of diverse backgrounds. If you feel like your bedside table features predominantly one kind of author, Renée's feed may help you break out of your mold.