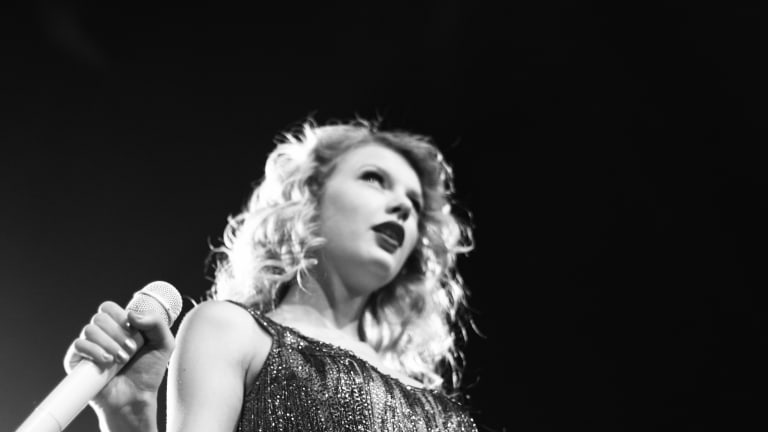 Taylor Swift's Musical Catalog Is Sold To Scooter Braun, and Other News of the Week
Catch up on all the news you might have missed with our handy summary of the week's top stories.
We're pleased to bring you "While You Were Out"—Verily quick takes on the happenings of this week.
Taylor Swift is "Grossed Out" By Catalog Sale
Big Machine Label Group has been sold to music executive Scooter Braun, and the move has been denounced by Taylor Swift, whose entire catalog up to 2017's "Reputation" is included in the sale.
Swift signed a contract with Big Machine at age 15. As often happens in the music industry, the record company retained ownership of Swift's masters, or original copies of her songs. When a third party wants to make a copy or use one of the songs, they must ask permission from—and pay—Big Machine, not Swift. Last year, Swift switched record companies, and her new contract gives her ownership over her own music. But the deal only applies to Swift's work going forward. Her previous music remained at Big Machine.
Now, that music, along with the rest of Big Machine, has been sold to controversial music executive Scooter Braun in a blockbuster deal rumored to cost hundreds of millions of dollars. Swift responded with an impassioned post on Tumblr, calling the news "My worst-case scenario," adding, "Never in my worst nightmares did I imagine the buyer would be Scooter."
Swift's conflict with Braun dates back to 2016, when Braun's then-client, Kanye West, released "Famous," a song calling Swift a misogynistic slur, along with a music video that featured Swift's naked image. In her Tumblr post, Swift refers to that as revenge porn and says the episode was her lowest point. She also claims that she was blindsided by the sale, with Big Machine's Scott Borchetta keeping her in the dark until the deal was done.
Braun and Borchetta have denied Swift's allegations. But regardless, two men buying and selling the deeply personal artistic creations of a woman, with the artist herself left as a powerless bystander, is not a good look. —MB
Venus Williams Loses at Wimbledon to a 15-Year-Old
Five-time Wimbledon champion Venus Williams lost in the first round of this year's tournament in a stunning upset by 15-year-old tennis phenom, Cori "Coco" Gauff.
Gauff, from Florida, is still in high school and took a science test during the qualifying week. Currently ranked 301 in the women's worldwide rankings, she was the youngest player to qualify for the main draw at Wimbledon. Williams, who ranked 44—a former number 1—is a tennis legend who burst on the scene in the 1990s with her younger sister, Serena. In addition to her numerous Grand Slam victories, she is also an Olympic gold medal winner in the sport.
In 2006, Williams helped make a different kind of sports history when she penned an essay in the Times of London, calling for equal pay for male and female competitors at Wimbledon and the French Open. She chose to write after a 2005 meeting with tournament officials went nowhere. Soon after publication, diverse voices from UK Prime Minister Tony Blair to UNESCO endorsed her point of view. In 2007, Wimbledon and French Open authorities finally acquiesced and agreed to award equal prize money to men and women competitors. Williams said at the time, "Somewhere in the world a little girl is dreaming of holding a giant trophy in her hands and being viewed as an equal to boys who have similar dreams."
Perhaps Coco Gauff was one of those little girls. Her parents have spoken of how the Williams sisters, who, like Coco, are African American, have paved the way for their daughter to succeed in the sport. It's exciting and moving to see a glimpse of tennis's future in the contest between these two stars. —MB
Developer Removes DeepNude App After Outcry
An anonymous programmer launched a $50 app that allowed users to digitally remove clothing from photos of women, only to shut it down days later after traffic crashed its server.
The app, called "DeepNude," launched as a website on June 23 with downloads available for Windows and Linux. With the free version, a few clicks were all it took to add realistic breasts and genitalia to images of women who'd originally been photographed wearing clothes. For $50, users could create the same images with a smaller watermark. The app worked via a machine-learning algorithm that was "taught" using thousands of pornographic pictures. In fact, the programmer explained to a reporter from the online tech journal Motherboard that the app only works on women because of how easy it is to find nude images of them online.
After Motherboard published its original report, a massive amount of traffic crashed the app's server. Waves of viral backlash began crashing in, too, as critics pointed out the exploitative nature of the concept. The app's Twitter account eventually announced that the project was being shut down and refunds would be issued, saying, "The probability that people will misuse it is too high . . . we don't want to make money this way. The world is not yet ready for DeepNude."
The programmer's belated crisis of conscience notwithstanding, the reality is that this technology exists and can't be coaxed back into Pandora's box. The DeepNude incident destroys the argument that making porn can be a form of empowerment based on the consensual choice of female performers. There's no logic to that reasoning when those same images can be used to sexually abuse and exploit other women who haven't chosen to take their clothes off. —Margaret Brady
15 Children Killed in Hot Cars Already This Summer
A three-year-old boy was found dead on the floor of his family's oven-hot minivan in Tennessee late last week. A preliminary investigation indicates he climbed into the vehicle without his parents noticing and couldn't escape. His was the fifteenth hot car fatality so far this year.
An average of thirty-eight children die in vehicles in hot weather every year, but the number has been increasing. In 2018, a record of fifty-two such deaths was recorded. Since 1998, more than eight hundred children have lost their lives in this manner. In spite of strong negative public opinion on the topic, most of these deaths are not caused by abusive parents. These incidents are usually a result of neurological overload, not child neglect. A devastating 2009 Washington Post article made clear that good, attentive, middle-class parents can suffer this loss, as the piece recited a horrific litany:
"In the last 10 years, it has happened to a dentist. A postal clerk. A social worker. A police officer . . . A Protestant clergyman. A rabbinical student. A nurse . . . It happened to a mental health counselor, a college professor, and a pizza chef. It happened to a pediatrician. It happened to a rocket scientist."
In a way, the common response of "What parent could let such a thing happen?" only puts kids at higher risk, as parents are led by the public discourse to assume that their families don't need to be on the alert for the hot car danger.
The bipartisan-supported Hot Cars Act of 2019 has been introduced into the US House of Representatives, which would require all new vehicles to have an alarm system to alert drivers when the backseat is occupied. This technology already exists, would help prevent many deaths. My own 2007 subcompact car doesn't even have automatic windows, but it does have a sensor that can tell when the front passenger seat is occupied. Pressure from parents and anyone who loves a child could help overcome car manufacturer resistance to this life-saving regulation. —MB
Flesh-Eating Bacteria Makes Waves in Florida
While it may sound like science fiction, flesh-eating bacteria is a rare, but real and serious danger. At least three cases have been reported in Florida over the last few weeks, and their statuses confirm statistics that one in three people with flesh-eating bacteria will die. A seventy-seven-year-old woman from Florida died last month. A twelve-year-old girl from Indiana and a man from Florida have survived and continue to recover.
Exposure most commonly occurs via water getting into an open wound or from consuming raw seafood, particularly oysters. When the bacteria (usually "A Streptococcus, the same bacteria that causes strep throat) enters a person's system, it can cause an infection called necrotizing fasciitis. The infection progresses rapidly, stopping blood circulation, causing tissues to die, and prompting the skin to decay. Serious complications are common, and prompt care is critical to saving limbs and, ultimately, lives.
One of the most recent cases, that of the man from Florida, is especially rare: Tyler King did not even touch water the day he was infected but was working in his Florida water sports shop when he noticed his arm swelling.
Does this mean we need to avoid the beach altogether this summer? Not necessarily. It's important to be aware that bacteria thrive in warmer environments, and water temperatures are rising as we move through the summer months. Covering any open wounds with waterproof bandages before entering brackish water (half-fresh/half-salt water) can help keep you safe, as can being aware of and seeking treatment for any signs of infection, such as redness, swelling, or flu-like symptoms. —Lindsay Schlegel
Good News of the Week
The city of Las Vegas has enacted a short-term solution to parking-ticket angst. From now between July 19, those who get parking violations will have an option to donate school supplies in place of paying their fine. "Those who have a parking infraction in the city of Las Vegas between now and July 19 may satisfy their tickets by bringing new, unwrapped school supplies of equal or greater value to their fine to the Parking Services Offices," the city's statement reads. While the monetary sum being paid is the same as the parking ticket amount, there's something more enjoyable about donating school supplies than paying the man. —Mary Rose Somarriba
Watch of the Week
With the Fourth of July this week, of course we had to choose fireworks. Enjoy this display from the finale of those at the Lincoln Memorial in Washington, D.C.
Miss our "Articles of Note" section? Subscribe to Verily Daily emails and check out our new suggested reading at the bottom, in our new "May We Recommend" section.