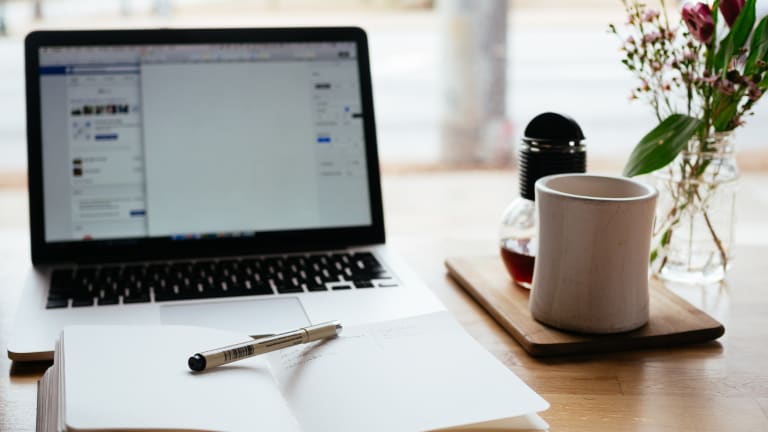 Relevant Tips for Exploring Your Family History
A beginner's guide to tracing your roots—no DNA test required.
I've never tried AncestryDNA, 23andMe, or any of the other popular DNA kits. In spite of that, I know a lot about my family history.
One of my favorite stories is that of my great-great-grandma, Petrine Kristine, who immigrated from Norway as a teenager. She got a job as a maid for another Norwegian family, and she fell in love with one of the sons, Henry. In January 1895, they married. But their love story was also filled with heartbreak. They had eight children, three of whom died in infancy and one as a toddler. Then, in the winter of 1904, Henry was caught in a horrible blizzard. Although he was rescued, he fell ill and died one day after their ninth wedding anniversary. Petrine sold the farm and moved the children by wagon to another part of Minnesota where she later remarried, this time to a widower named Hartvig. The whole story impressed on me what a strong woman she must have been!
Stories like this one have been passed down to me and my siblings from my mom and grandma, who have a beautiful appreciation for the past. But it's my grandma's brother, my Great-Uncle Kenneth, who has done the most research. He's not a professional genealogist, but he's been compiling information on our family for decades, jotting down details as he comes across them. While he says he's "just being nosy," the rest of us appreciate the work he's done over the years to give us a more complete picture of where we come from.
While today's popular DNA tests allow us to connect to our roots in exciting new ways, there's something to be said for the thrill of the chase in old-fashioned research—asking questions, scouring records, seeing where information leads. But with so many resources at our fingertips, it's difficult to know where to begin. I asked my Great-Uncle Kenneth for his advice on learning more about one's family history. Whether you want to do your own sleuthing or you're looking for something besides what the tests reveal, here are some tools and tips, from my family to yours.
Start by listening
The first step in gathering information is listening. Listen to stories from your parents, grandparents, other extended family members, and even family friends. These types of conversations need not be formal—you can gather a wealth of information in the little conversations that happen throughout the course of life. You may already know more than you realize.
For my Great-Uncle Kenneth, some of those conversations happened over morning coffee with his mother. She lived to be 99-years-old. And every morning for the last ten years of her life, my great-uncle and his wife visited her for coffee. They talked about all sorts of things, but the conversation often turned to her childhood. On one occasion, Great-Uncle Kenneth showed her a picture of her mother. When she saw it, she kissed the photo and simply said, "Oh, Mama." To Great-Uncle Kenneth, this simple gesture spoke volumes about what their relationship must have been like.
If you do want to conduct a more formal interview of an elder family member, the Center for Oral History Research at UCLA has a lengthy list of questions you can use.
Expand your exploration
Once you know some of the basics, you can dig into other resources. This is a time to explore. As for where to look, well, it depends what you're looking for. Here are a few suggestions for great places to look—which will probably lead to more throughout your exploration.
The family Bible: Historically, important details like births, deaths, and marriages were documented in the family Bible. If you can get your hands on the sacred text from your family history, or if you know who might have information drawn from it, you'll have found a treasure.
Census records: National census records, which date back to 1790 in the United States, can both confirm what you know and lead to new information. Other government documents, such as military records, immigration records, and naturalization records, may also be helpful. It's worth trying to find records from your family's country of origin, too. Norway's census and church records helped Great-Uncle Kenneth learn when his grandmother was born, when she was confirmed in her church, and when she left home.
Historical societies: If your family has been in the United States for a while and you know where they settled, check out the county historical society. They often have biographies of pioneers who settled in the area. Even if you don't find anything specific to your family, you'll be able to learn the history of the location, giving you a window into their world.
The library: When Great-Uncle Kenneth wanted to learn more about his great-grandmother's life, he turned to the library. He wasn't looking for information about her, specifically, but about what her life could have been like, so he did a lot of reading about Norway in the late 1800s. Looking at the historical context surrounding our families can help us understand what might have motivated them or challenged them. Librarians also have valuable expertise in research, so it's worth asking for their recommendations on where to look.
FamilySearch.org: Family history is of crucial importance to the Church of Jesus Christ of Latter-Day Saints, and because of that, the church has extensive genealogical records. They're available to everyone, regardless of faith—my family is not Mormon, but my Great-Uncle Kenneth once stopped at one of their family history centers while on a road trip. Along with brick-and-mortar records locations, the church now has a wealth of genealogical information available online through an online nonprofit called Family Search, which is free to use.
Advice for beginners
Whether you're compiling a family tree, seeking stories about individuals, or simply looking for historical context, learning about your history might seem overwhelming. I asked my great-uncle what he would tell people who are just starting their research, and his answer was simple: "Just keep digging, and don't make it an obsession." Accuracy is also important, so strive to be as accurate as you can.
There will be times when you'll hit a dead-end, but that's just part of the process. When you can't find that one particular detail or document no matter how hard you try, my great-uncle told me there may come a time when you "just have to bypass it and hope someday you will find it." For instance, Great-Uncle Kenneth has been searching for a death certificate for Petrine's brother. He knows the date of his death, but not the cause. Hopefully, it'll turn up someday. In the meantime, there's plenty more to learn about other parts of the family story from what we do have access to.