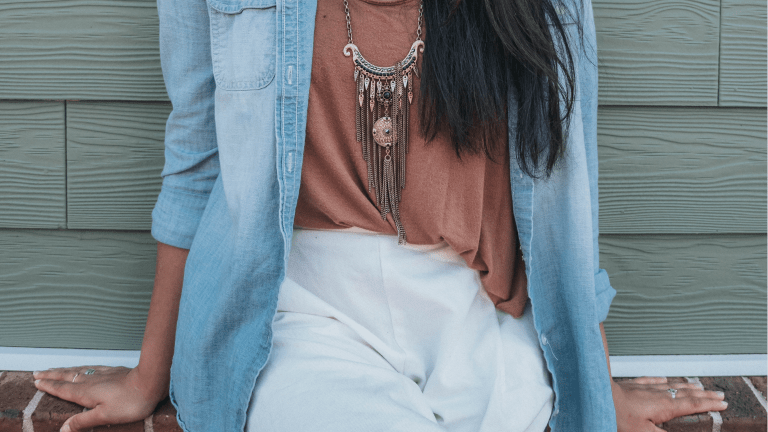 Styling Linen Pants for a Breezy Summer Look
Find the variation that fits your style.
I'll admit it: I'm not really a shorts girl.
Don't get me wrong. If it's 85 degrees and I'm playing outdoor games or eating watermelon at a barbecue, I see their place. But, most of the time, I find they're too casual for my style or just impractical—you can't wear shorts to most work-related events, for example, and they're definitely not the garment of choice for dirty airplane seats or anywhere with overenthusiastic air conditioning. Plus, bug bites.
Luckily, though, there's a simple wardrobe staple that enables me to breeze through these hot summer months: linen pants. I bought my first pair two summers ago and was hooked. Air moves right through linen, so they can actually be cooler than shorts, and they're so effortlessly elegant. I'm always in favor of a style move that requires absolutely no extra effort—picking dangling earrings over simple studs, pulling on a cute sweater instead of a tee—and linen pants absolutely fit the bill.
If you'd like to give linen pants a try this summer, it's a choose-your-own-adventure from here. You can go with the classic long-pants style, or try something more trendy with a paper-bag waist or shorter wide-leg cut. Take a look at these styles to get some ideas:
There are a few ways to put together a linen-pants ensemble. The simplest formula is to keep it slimmer on the top with an easy tee:
But, if it's really hot, you might want to opt for a cute tank top.
You can also go loose on top and bottom, for an ultra-chic casual look:
For an evening event, or just to elevate your everyday, you can't go wrong with a pair of dangling earrings.
To complete the look, leave your hair hanging loose and spritz with a little salt spray, and slip on some strappy sandals. You're ready for wherever the summer takes you!