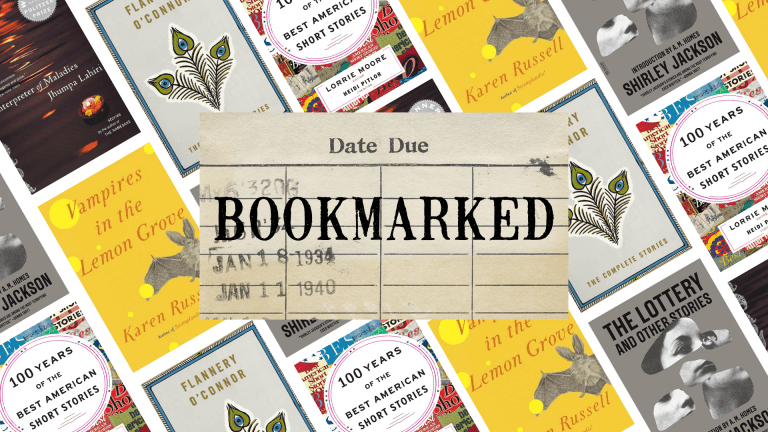 Hit by Novel Overwhelm? Check Out These Standout Short Stories
Move at your own pace.
As we get deeper into summer, I always find my desire to read increases, but in the heat of the day, my stamina for more sustained reading often decreases. During these lazy summer days, I turn to short stories. A well-crafted short story can pack the emotional heft of a thousand-page novel, but with the satisfying ability to be consumed before the ice fully melts in my lemonade.
Here are a few standout stories you're sure to enjoy, along with the classic collections they can be found in. When you're done with one story, you can move to another at your own pace.
"The Daemon Lover"
Found in The Lottery and Other Stories by Shirley Jackson
Most people know Shirley Jackson's most famous story, "The Lottery," from a high school literature class, but Jackson's knack for unsettling readers with a world that feels familiar but just different enough to be frightening continues into her other short stories and her novels. In "The Daemon Lover," a young woman is waiting for her fiancé to meet her on their wedding morning to go and be wed. When he's late to meet them, she goes off to find him herself but soon encounters obstacles that force her to question whether he is who he seems.
"Everything That Rises Must Converge"
Found in The Complete Stories by Flannery O'Connor
"Everything That Rises Must Converge" is the title story of one of Flannery O'Connor's collections, so it's not an overlooked favorite at all. But this classic continues to be striking and relevant, for better or worse. A young man has returned to his Southern hometown after graduating from university to live with his mother. The two come into conflict over their differing beliefs about the world, including the son's self-important intellectualism and his mother's racism toward African Americans in their town. The conflict comes to a head as mother and son venture on a bus ride across town together.
"Reeling for the Empire"
Found in Vampires In The Lemon Grove by Karen Russell
This collection is classified in the horror genre, but think less Stephen King and more gothic with a touch of magical realism. The standout story, in my opinion, is "Reeling for the Empire," which is set in a small silk factory in Meiji-era Japan (during the late nineteenth and early twentieth centuries). Young women have been sold into labor in the quickly industrializing nation, but their own bodies are put to work in a new and surprising way for the production of the much-demanded fabric. Though set two-hundred years ago and in a slightly tilted world, the story asks relevant questions about work, dignity, and agency.
"A Temporary Matter"
From Interpreter of Maladies by Jhumpa Lahiri
Jhumpa Lahiri's award-winning collection opens with a heartbreaking story. A young married couple has been drifting apart following a personal tragedy, but a four-night blackout sets the stage for the hope that they may be able to rekindle what they have lost in their relationship. The story unfolds tenderly, and Lahiri's writing treats the characters with the love and care that they struggle to show each other.
100 Years of the Best American Short Stories
Edited by Lorrie Moore
If you're not sure you're ready to commit to one author or genre or publishing year, try a collection of the best. In this edition, many of the stories selected by Lorrie Moore, herself a talented writer of short stories, are wonderful introductions to authors worth reading more of, such as James Baldwin, Mary Gaitskill, William Faulkner, Lauren Groff, Jamaica Kincaid, and Alice Munro.
Whatever you choose to start with, you can be sure these short stories will be a digestible yet filling summer bite for your literary appetite.
Editors' note: Verily exists to empower women to be more of who they are. Support this mission by joining us at Verily Yours. Your subscription gives you exclusive content (that is different than our website content) and supports our publication, including our efforts to develop a print magazine. Subscribe here.