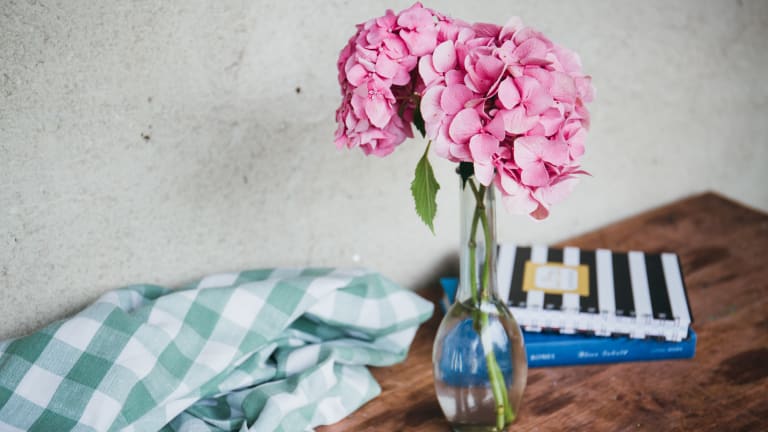 Finding Forgiveness in Today's Pop Culture
Media to enjoy while you ponder the tough points of forgiveness
When was the last time you heard someone speak on forgiveness in popular culture? As a society, we seem to be largely lacking a language for reconciliation. Sensational condemnation seems the order of the day. Magazine columns chronicle the meltdown of friendship but rarely do we read about the joy of a friendship restored. Relationships break down at a rate fast enough to fill the pages of weekly tabloids; the celebration of the sparse lasting marriages is relegated to the back pages of local papers shuttering across the country.
And yet, relationship breakdown is nearly universal. As the novelist and essayist Marilynne Robinson says, "For people who want to have lasting relationships and houseplants that don't die, the failure rate is phenomenal." Where do we find the language to move forward?
Diving into the biographical details of some of my heroines shed a bit of light on the subject. How did Emma Thompson accept her marriage dissolving after her husband had an affair with Helena Bonham Carter? How did poet Mary Karr reconcile with her mother who once tried to kill her with a kitchen knife? How did Joy Davidman, wife of C.S. Lewis, forgive her cousin's affair with her first husband? Artists like these have a knack for what Emily Dickinson would call telling the truth slant—channeling their own experiences of forgiveness and reconciliation into art.
FILM
If you're looking for a reconciliation-themed movie marathon, may I recommend Emma Thompson's works from the mid-1990s? In the delightful 1993 version of Much Ado About Nothing, Thompson acts opposite her then-husband Kenneth Branaugh. The main characters, Beatrice and Benedict, rib off each other with sparkling wit—perhaps offering a tiny window into the dynamics of the Thompson-Branaugh marriage. Fast forward a few years to 1995, and Thompson charmed the world as Elinor Dashwood in Sense and Sensibility. A longtime fan of the film, it took me a few years to piece together that Thompson actually married Greg Wise, who portrayed Willougby—undoubtedly the bad boy of Sense and Sensibility. 
What the tabloids latched onto immediately, that I only pieced together twenty years later, is that part of the catalyst for the breakdown of Thompson and Branaugh's marriage was Branaugh's affair with Helena Bonham Carter. A few years ago, Thompson spoke about drawing on her experience of discovering infidelity in order to film her scene in Love Actually: "I've had so much bloody practice at crying in a bedroom, then having to go out and be cheerful, gathering up the pieces of my heart and putting them in a drawer." Heartbreak is universal, but what surprised and heartened me were her words about it twenty years down the road: it's "all blood under the bridge," she said about the affair. "You can't hold on to anything like that. It's pointless. I haven't got the energy for it," she continued. "Helena and I made our peace years and years ago."
Blood, not water, under the bridge; Thompson doesn't deny the pain, but twenty years have undoubtedly given her the sort of perspective on forgiveness that seems impossible in younger years. Perhaps we even have a slight film reconciliation in the form of Bonham Carter and Thompson appearing in the Harry Potter films that came out later. While Thompson's films don't address forgiveness directly, her performances draw on the range of emotions familiar to anyone who has struggled toward forgiveness—the grief of betrayal in Love Actually, and the relief at the second chance at love in Sense and Sensibility. 
FICTION
As a dedicated C.S. Lewis fan growing up, I imagined his marriage to Joy Davidman to be a reasonably romantic event. The film Shadowlands depicts their relationship from the beginning of their correspondence to Lewis's bereavement after Davidman's death. Their sparring friendship deepened to civic marriage for immigration purposes and then to sacred marriage as Joy was diagnosed with cancer. Their love story is unconventional and Lewis's pain is difficult to read about in his books.
Lewis fans rarely dwell on Joy's backstory. Her first husband, William Gresham, was an author, an alcoholic, and a philanderer. Brian Sibley's biography of Lewis and Davidman's relationship, Through the Shadowlands: The Love Story of C. S. Lewis and Joy Davidman, speaks frankly about Davidman's devastation by her first husband's infidelity. Ultimately, Gresham struck up an affair with Davidman's cousin, a move which ended their marriage definitively.
While we aren't privy to the intimate details of Davidman's journey to forgiveness and reconciliation, I suspect Till We Have Faces, Lewis's take on the Greek myth of Cupid and Psyche, draws on Lewis and Davidman's experiences of reconciliation. Lewis authored Till We Have Faces, but most accounts hold that the book was a joint effort. Certainly, Davidman and her conversation inspired what is undoubtedly Lewis's strongest female character, Orual, the older sister of Psyche and the narrator of Lewis's story. Orual ventures through life plagued by resentment and envy. The ending is breathtaking, casting an entirely different light on Orual and her actions. If you haven't read it, put it on your summer reading list immediately. The book grants the reader a sense of perspective and loosens places where grudges may have solidified.
MEMOIR
Poet and memoirist Mary Karr grew up in East Texas with an alcoholic, abusive mother with an occasional homicidal streak. Her trio of memoirs, The Liar's Club, Cherry, and Lit, describe her childhood, adolescence, and journey to sobriety and faith. Irreverent and darkly funny, Karr's work is an epic in the art of forgiveness. Karr stands out for her no-holds-barred approach to reconstructing your life. You can read the CliffsNotes version of her conversion story in this piece for the Poetry Foundation, alongside a list of poets and authors that helped Karr reconstruct her life. Ultimately, receiving forgiveness for her own alcoholism as an adult helped her to forgive her mother, Charlie. Karr's work is a conversion story, but one that remains accessible to a wider audience looking to pave the way of forgiveness. If memoirs aren't your cup of tea, Mary Karr's book of poetry, Sinners Welcome, also conveys the hard-earned truths of forgiveness.
MUSIC
Brandi Carlile won Best Americana Album at the Grammys this year with her latest entitled, By the Way, I Forgive You. Carlile confronts forgiving the people we have loved and lost in life, singing about her parents in "Most of All." Forgiveness and reconciliation on a systemic level also emerge as themes in the album. Carlile tackles the opioid crisis with a portrait of a man in "Sugartooth," and a missing person's case in "Fulton County Jane." It's a reminder that forgiveness isn't always just a personal matter for one person regarding another, but can also be regarding a wider societal issue.
The album doesn't offer cheap one-off forgiveness, instead, Carlile tackles the reality of it head-on, singing "Sometimes I pretend we never met (ooh) // Because it's harder to forgive than to forget." Don't we all know that feeling? In an interview with Rolling Stone, Carlile remarks, "That's the profound thing about forgiveness, is that innately, we all want to do it. We just don't know how." With her latest album, Carlile gives us the lyrics to move forward. Art and the contemporaneous process of bearing witness to one another's stories can help us to move forward with forgiveness and reconciliation.
The difference between forgiveness and reconciliation is that the former requires one party while the latter requires two. When it comes to certain hurts and wrongdoings where it's imprudent to reconnect with the offending party, sometimes the best we can do is to forgive a person on our end. While that can feel lonely, absorbing works of art like these by folks who learned the value of forgiveness the hard way can help us feel less alone and more inspired on our journeys.