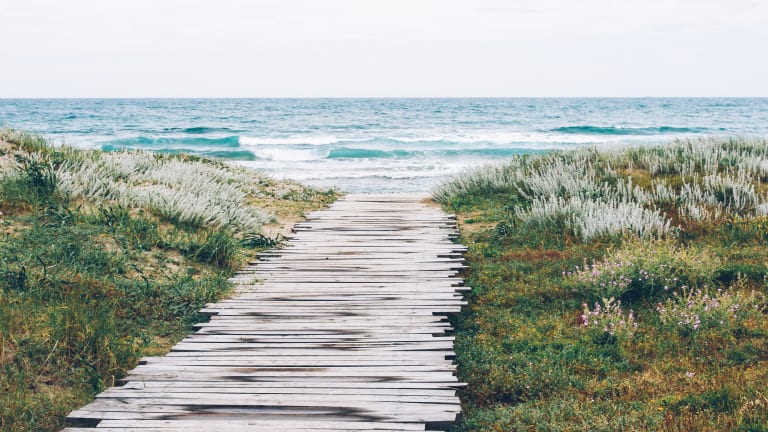 Playlist: Beachy Vibes
Beach Boys-inspired tracks for your summer road trip
Nearly as sacred as my family's annual beach trip is my brother and my tradition of listening to the Beach Boys' iconic album Pet Sounds on the way there. We usually wait to turn it on until we're nearing our destination: when the grass along the road is gradually replaced by sand, the air turns salty, and roadside signs tick down our remaining miles in the single digits. Now, no matter where or when I listen, that album gives me a powerful sensory reminder of our favorite week of the year.
With rich harmonies and a summery vibe, this playlist channels our beloved Pet Sounds (and contains more than a few of its tracks). In addition to a couple sunny Beatles songs, it features the Lemon Twigs, a band formed in 2014 that could have come straight from the sixties, as well as Fleet Foxes, who offer an indie take on the same many-layered vocals. Whether you listen on your own summer road trip or simply to add a vacation vibe to your workday, enjoy.
Editors' note: Verily exists to empower women to be more of who they are. Support this mission by joining us at Verily Yours. Your subscription gives you exclusive content (that is different than our website content) and supports our publication, including our efforts to develop a print magazine. Subscribe here.