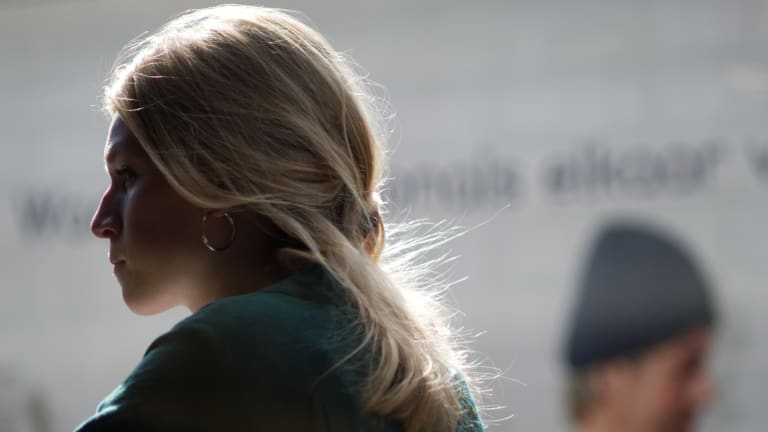 Why Sex Addiction Is Difficult to Stop
Recovery is possible.
Many people know, in the back of their minds, that compulsively watching porn online can lead to addictive behavior, or that the escorts advertised in the back pages of town papers have a steady stream of business that keeps the ads coming. And research reminds us that consumers of sex in pornography or prostitution often are repeat consumers. But many people, including the consumers of sex, have trouble acknowledging what sex addiction is and that sex addicts are a part of our communities.
Our looking the other way may be because we naturally don't like to dwell on dark topics. But when I see sex addicts as a therapist in my practice, I see real people working to make positive changes in their lives. The following are some examples (with changed names and from composite) of sex addicts seeking recovery.
The faces of sex addiction
Meet Charlie. He is a successful engineer, married for 15 years to his college sweetheart. They have three children. Or Jerry, who coaches his daughter's soccer team and is involved in his church. He was reprimanded at work for spending 30 hours in the past two weeks streaming porn on his work-issued laptop.
Brian is a charming and handsome 32-year-old physical therapist. He's sober from cocaine for 12 years and alcohol for 11.5 years. Hal has a dozen sponsees between his involvement in Alcoholics Anonymous and Narcotics Anonymous, but he has a secret that he's afraid to tell his wife. He routinely visits massage parlors and pays for oral sex. He's ashamed and is considering hurting himself.
Julie is a 25-year-old teacher and artist. She recently had her first showing at an art gallery and her family couldn't be more proud. Julie has never had a boyfriend but regularly has drunken one-night stands. On the weekends if she isn't looking for a new partner, Julie searches the Internet for porn and is sometimes surprised by the violent and abusive content in what she seeks out.
Drew is 27 and just got engaged. He recently got his dream job offer of joining the city fire department. Drew's fiancé knows that he started watching porn when he was in middle school, but when she asked him to stop, he agreed. It's been eight months since Drew last looked at porn, but his fiancé regularly notices him checking out other women. Drew says, "It's no big deal," but inside, Drew wonders why he can't stop; meanwhile his fiancé wonders, "Why am I not enough?"
Hijacking our humanity
Charlie, Brian, Julie, and Drew come from different ethnic, socioeconomic, and religious backgrounds, but they share the same struggle with sex addiction. We may have a particular image of how we think a sex addict should look or act, but the truth is, they look like you, your neighbor, the person on the street. They are young and old. Religious and atheist. Male and female. Part of the 1 percent and the 99 percent. Like substance addictions, sex addiction does not discriminate. Unlike substance addictions, sex addiction affects an innate part of a human person—his or her sexuality—and hijacks our most primitive and powerful instinct—survival.
The convenience and automation of twenty-first-century life can make it easy to forget that food and sex are essential to human survival. Food enables bodily survival, and sex enables continued survival through offspring. Our biology incentivizes engaging in survival activities through a rewards system. Our brain gives us a burst of the pleasure chemical, dopamine, when we eat or have sex. In fact, sex delivers our body's most powerful natural surge of dopamine during an orgasm.
Dopamine is a key player in addiction. It floods the brain after the addicts gets a "hit" and delivers a feeling of euphoria. The pleasurable experience gets flagged as something important to seal into our memory, increasing the likelihood that we will carry out the behavior again in the future. This is great news for survival—and terrible news for those dealing with compulsive sexual behavior.
Many therapists and other clinicians are aware of what is called addiction transference, wherein an addict gets sober from one addiction, only to pick up another. This is often why people in recovery pick up smoking or overeating. This is also why I've met so many men and women who are sober from substances only to find themselves in treatment for sex addiction.
Surviving to thriving
A person doesn't need to drink a beer or snort cocaine to survive. Humans do need to eat, and even if a person is sexually abstinent, every person has sexuality (our genitalia and sex organs remind us of this every day). Just as the nature of sex addiction is different from other addictions, the path toward healing for a sex addict includes a fundamental difference than that of substance users. Rather than ending the relationship with their drug of choice, the sex addict must learn how to create a new and different relationship with their sexuality.
The first step in building a new, healthy relationship with sexuality involves allowing the brain to rewire itself. Though sex addiction can seem impossible to heal from, the brain has the amazing capacity to form new neural pathways over time as the body and person changes. This should give tremendous hope to anyone suffering from sex addiction and their loved ones.
There are three steps recovering sex addicts take in the process of rewiring their brain's pathways.
First, they stop all sexual activity for a period of time. This includes viewing any pornography, masturbation, or any other sexual activity (even if it's with a husband or wife). For a sex addict, any sexual activity can light up old neural pathways, and the brain needs time to create something new.
Recovering sex addicts also work to catch themselves engaging in the objectification of others and redirect themselves. There are three primary types of sexually objectifying behavior: fantasy, or imagining or picturing something in the future; objectification, that is, of something happening in the present moment; and euphoric recall, calling to mind an experience from the past. FOEs (fantasy, objectification, or euphoric recall) light up old neural pathways. When a FOE comes up—which it will in recovery from sex addiction—recovering addicts have the choice of whether or not to feed it.
Lastly, it's important that recovering sex addicts connect with others authentically in non-sexual ways. Sex addiction distorts authentic relationships and intimacy. By practicing real friendship, people can rewire their brains for healthy intimacy.
While sex addiction poses deep challenges for relationships and individuals' mental health, the good news is that there are paths to recovery and that they are not alone. Charlie, Jerry, Brian, Julie, and Drew have learned that. Those interested in joining them toward a life free of sexually compulsive behavior can seek a Certified Sex Addiction Therapist (CSAT) and begin today.