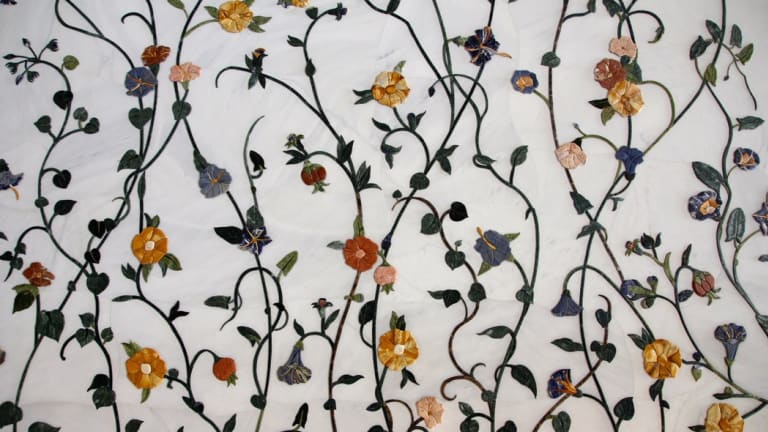 Take a Daily Break with Verily
Subscribe to our daily email
You know that feeling you get when your day is over? You breathe a deep sigh, you sink into your favorite spot on the couch, and you relax—I mean really relax—for just a few minutes.
It's our hope that when a woman comes to Verily, she's able to take a deep breath, relax her shoulders, and simply rest while receiving content that affirms who she is—we want her to have that end-of-day relief throughout her day. This is why we're excited to unveil our updated daily email.
Like most good ideas at Verily, this update was inspired by our readers. In February, we held our first Verily Collective event in Washington DC. 
Hundreds of women were interested in attending, and because of the size of the space we reserved, we had to sadly cap attendance to only about a hundred women. We listened at the Verily Collective and in our recent survey for the things that uplift women and the challenges they face.
We heard a variety of answers about what enlivens our readers, such as a sense of community, and moments of quiet and beauty. We also heard some of the challenges our readers face, such as digital fatigue, exhaustion from long commutes, frustration in the dating scene, and a relentlessly negative news cycle. We know how much care you put into your responsibilities, how deeply you desire purpose and meaning, and how it's all too easy to get stuck in a cycle of give-give-give until exhaustion, burnout, and discouragement are just around the corner.
Verily Daily, as we've reimagined it, is an invitation to pause, exhale, and take a break—to receive instead of give. This newsletter is more than just a roundup of our articles—it's also filled with beautiful inspiration from around the web, our book recommendations, articles at other sites, and more. You can see a sample edition here.
We'll be sending the Verily Daily emails every afternoon during the workweek. We know you get a lot of emails daily, and we're not aiming to add to the noise. There are many ways you can keep up with Verily, but for us, email is the most direct way to be connected to our readers—facilitating more personally the conversation between friends that we foster at our website.
Will you take ten minutes with us daily to relax? You can subscribe here.
As always, our inbox is open for your feedback—positive or constructive, we love hearing what's on your mind!
Verily Yours,
The Verily editors