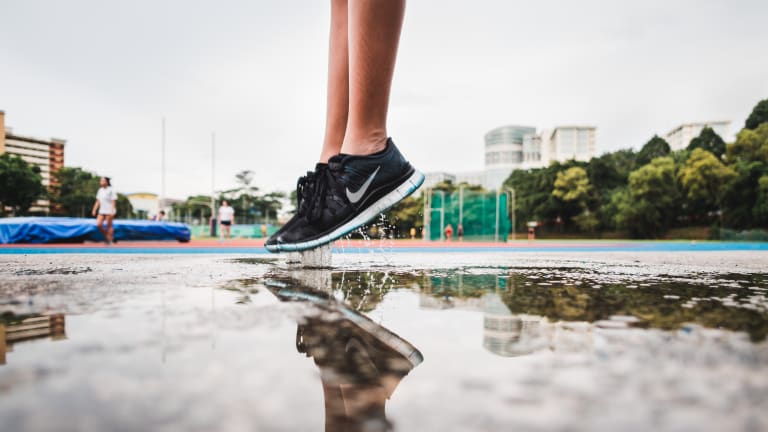 Playlist: Sunny Spring Running
Upbeat tracks for warmer weather
I do not run in the winter.
When the temperature goes below 40—don't laugh, northern neighbors—my hands crack in five hundred places, my ears threaten to fall off, and my lung capacity is reduced by at least half. So when spring takes the chill off the mornings and I finally lace up my shoes, that first run is celebratory . . . and really, really hard.
Luckily, a good playlist can keep me going even while my legs are whining for a break. This playlist is eclectic lyrically, ranging from various flavors of love songs ("Ultralife," "You & I," "Us," "Born Again Teen"), to a commentary on our Tinder culture ("Just Dancing"), to a song lamenting breaking your phone in the pool ("Water Damage"), but the point here is not the lyrics—it's the cheery beat buoying each track. Whether you listen to it on your next run, at work, or while cleaning around the house, I hope it gives you a burst of sunny motivation. Good luck!
Editors' note: Do you want more Verily in your life? Join us at Verily Yours. Verily Yours subscriptions give you more empowering content (that's not like our website content), while also supporting our publication, including our efforts to develop a print magazine.