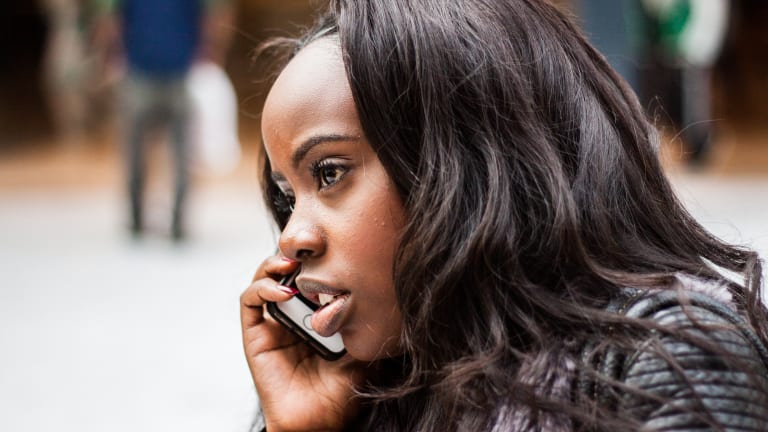 Retaining Community: Keeping Your Relationships Strong Post-College
The best is still to come.
One of the biggest struggles for people in their early and mid-twenties is the sense that they have lost the strong community that they had in college. Sometimes they feel isolated as if they are on their own little island. College life lends itself to natural opportunities to encounter and spend time with others: going to classes, studying in the library, grabbing coffee or lunch, or simply passing friends in the quad are all easy opportunities for socialization. Without the pre-scheduled calendar of a full-time college student and with the added demands of adult life, maintaining a social life post-college can seem daunting. Don't lose hope. Cultivating community post-college is still possible: here are a few ways to ensure your community stays strong.
01. Be both intentional and flexible
Remember when you would pass a friend on campus as you rushed to class but didn't have time to catch up? Perhaps you exchanged a few words with her, letting her know you'd text her for a coffee date later that week. It was easy to make plans then because the environment you lived in provided you easy access to your friends. Now, of course, it's a little harder. You may work a 9 to 5 job while your friend works nights and weekends. Maybe your apartment is a long way from your friend's parents' house where she's living to save a few dollars. Here's where you have to be intentional.
Think of who it is that you've been wanting to see lately or the person that you promised you'd schedule a lunch date with. Decide who that person is, and then text them, message them or, better yet, call them!
Now that it's harder to get together, flexibility is key. A great way to be intentional and make it easier to connect is to adapt yourself to your friend's preferences and interests. Is this person someone who loves to be active and enjoys going hiking? Ask them when they're free to go for a walk or explore a new park with them. Do they love trying out new and trendy restaurants and bars? Schedule a happy hour. Maybe they are a coffee lover and can drink their morning joe at all hours of the day. Make plans to meet at a local cafe. If they work nights and you work days, would you be willing to wake up extra early to meet them for an early-bird breakfast? 
02. Pursue your interests
What did you and your friends do for fun while you were in college? If you played lots of intramural sports, organize a recreational softball team. If trivia was more your thing, invite a group to trivia night at a local bar. The goal here isn't to relive your glory days but rather to continue doing some of the things that you and your friends liked (and still like) to do together.
I'm a bit bookish, and my interests tend to be on the academic side. Now that I am three years out of grad school, I keep my eyes peeled for opportunities like an academic lecture or a special exhibit that can help me grow intellectually and keep my mind sharp. These events usually take place in the evenings, last for just a couple of hours, and provide me with the tools needed to keep my mind thinking critically and expansively. They're also a great way to spend time with friends. Talking with friends afterward about their thoughts is always rewarding because each person usually has his or her own personal takeaway from the talk. This could range from a specific quotation by the speaker that stood out to them, a new idea for personal research, or something they want to try to incorporate into their life as a result of the presentation. Going to events like this as a group can help you grow closer to your friends while cultivating your intellectual life.
03. Seek out your place of worship
Places of worship are focused on building up strong communities. I belong to a church near my home, and the pastor not only talks about the church as a community but as a family. We are a family of young adults, parents with children, professionals, and those who have given their lives as religious sisters and brothers, and the church does all that it can to keep that family alive and strong. Churches often offer a variety of ways to get to know the people who sit in the pew in front of you every week as well as people in your own peer group—from scripture studies and young adult ministry to volunteer opportunities and coffee and donuts after service. And that's just to name a few.
Look into your place of worship, do some research on their website or contact them, and ask what kinds of community events they have planned. If you don't know anyone at your place of worship, this is a great time to step out of your comfort zone and try to build a new community right there. If there are not any particular events that you are interested in or groups for you to join, inquire about what steps you could take to start your own scripture study or group.
04. Host a dinner
Plan a dinner and invite your friends over, ranging from two to twelve guests (or more!), depending on what your space allows. One of the best ways I have maintained community is by organizing semi-annual, in-home wine tastings. This is a fun and relatively easy event to plan because everyone pitches in and brings an appetizer or dessert plus some cash to cover the cost of the wine. The evening always ends with a great group of people gathered in the living room finishing the last dregs of the leftover wine.
You don't have to organize a wine-tasting; you could plan any event. You could cook an entire five-course meal and invite your friends over as you graciously host. Or you could have a pizza night and ask everyone to bring over their favorite toppings as you knead the dough and craft your dream pizza.
The options for building community after college are really endless, but the magic won't happen unless someone is intentional and initiates. What can you invite others into?