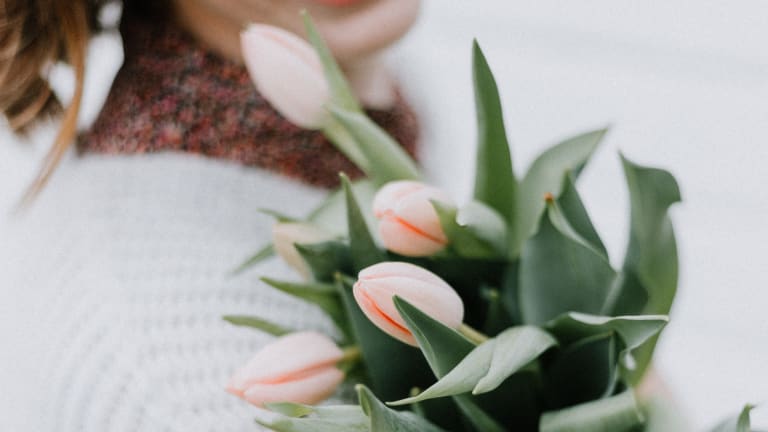 Mother's Day Gift Ideas for the 5 Love Languages
Add a personal touch to a meaningful holiday.
Dr. Gary Chapman, author of The Five Love Languages, writes that everyone "speaks" a primary love language, aka the main way we prefer to show others love and to receive love from others emotionally. To make the mothers and mother figures in our lives feel most loved, Dr. Chapman recommends taking a cue from how she expresses her love to others. Does she love cooking and inviting friends over for a meal? Does she always give the perfect present? Are her hugs always warm and heartfelt? Her love language—whether words of affirmation, quality time, acts of service, gift giving, or physical touch—lie in these normal everyday clues.
When you give your mom a gift that speaks directly to her love language, it doesn't matter how much you spend (or don't)—what she will appreciate most is the thought you put into it. Check out our gift guide below to find a Mother's Day present under $15 that your mom will be sure to remember for years to come. Seeing her face light up? That's priceless.
Words of Affirmation
If she has been one of your biggest cheerleaders, this mama probably feels most loved when she receives motivating and affirming words, too.
We recommend: The busy mom will appreciate being able to hear words of affirmation whether she's folding laundry or making dinner. What could be better than listening to pearls (or rather seeds) of wisdom and charming stories from mom and interior design extraordinaire, Joanna Gaines of HGTV's Fixer Upper? Her new book We Are the Gardeners chronicles the Gaines' failures and lessons learned as they start their own family garden. While billed as a children's book, this audiobook will be a delight for mothers and children alike.
We Are the Gardeners audiobook, Google Play $9
Quality Time
If your mom's love language is quality time, it's important to give her your undivided attention more than focusing on where you are or what you're doing. For this, it's best to choose an activity you're both familiar with and enjoy rather than trying something new.
We recommend: Plan a movie night complete with popcorn, candy, and her favorite old film or something you think she'll like. Need an idea? I haven't met a single soul who doesn't love The Greatest Showman.
The Greatest Showman DVD, Amazon $10
Physical Touch
To a mom whose love language is physical touch, nothing speaks louder than, well, (a loving) physical touch.
We recommend A night in with wine, manicures, and conversation. It's every little girl's dream slumber party all grown up. Prep for afternoon teas with Essie's "Pinkies Out" spring 2019 nail polish collection. There are six beautiful and ladylike limited edition shades to pair with your mom's personality.
Pinkies Out nail polish, Essie $9
Gifts
If your mom has gift-giving as her love language, Dr. Chapman warns against mistaking "this love language for materialism; the receiver of gifts thrives on the love, thoughtfulness, and effort behind the gift." Take your time to choose the perfect gift or gesture that will make her say, "You know me so well!"
We recommend: Create a personalized present in minutes, complete with a custom message that will make Mom smile, by using Greetabl. You can choose a box design to fill with a rose face mask, wood photo stand, heart-shaped tea drop, chocolate sea salt caramels, a bath fizzy, or whatever suits her fancy.
Mix and Match box and gift, Greetabl starting at $13
Acts of Service
Your actions will speak much louder than words for this mom. If she has been serving others more than taking care of herself, you can give her the best Mother's Day ever by anticipating and fulfilling something she needs.
We recommend: Binge watch Tidying Up With Marie Kondo on Netflix before tackling a problem area in her home, and she will smile on your gift each time she's in that space. Arm yourself with adorable organizational boxes from IKEA, and the mess won't stand a chance.
Whatever you choose to give the strong and inspiring women who grace your life, we hope our recommendations help you find the perfect gift to make her feel as loved as she deserves to be on this Mother's Day.