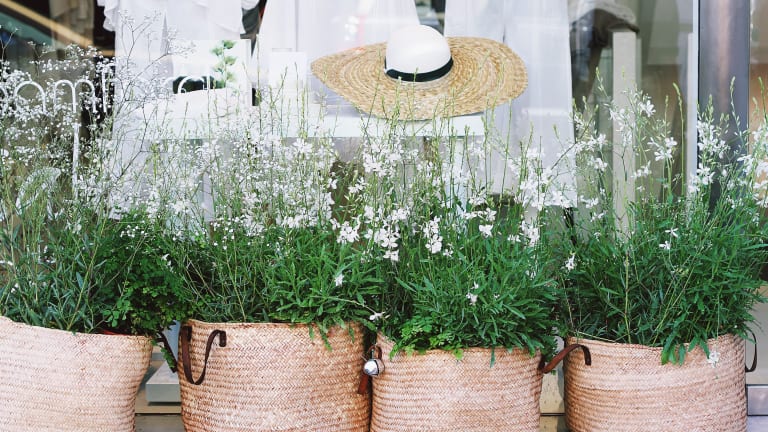 Cultivating the Spirit of Each Season in Daily Life
Five simple lifestyle changes to summon spring
Take a look around, and it'll be evident that spring fever has officially hit the United States. Although in some parts of the country, the highs have hardly reached 50 degrees, people everywhere are swapping their heavy winter fabrics for lighter, brighter pieces—even if this means shivering a bit while en route to work.
The ways we adjust our habits to mirror the changing seasons says something about how we are wired: the seasons affect every part of our lives, from what we wear, to what we eat, read, and do for fun. It can be enriching to mold our daily lives to the particular season, and over the years, these little changes become well-loved traditions. Think of the cheer that pulling out Christmas lights and pine-scented candles brings in December; what if we cultivated those little joys to anticipate at every turn of the season?
Spring is a particularly ideal time to welcome wholesale change in every area of our lives. With new life blossoming all around us, we, too, can bring new life to our routines, even at as simple and granular a level as what we're putting on the dinner table each night. For a little inspiration, here are five ways we can celebrate the onset of spring by updating our daily and weekly routines, rituals, and activities.
01. Change up the menu.
No one's in the mood for chili and soup when it's warm outside—and we generally don't crave heavy casseroles when so much fresh produce fills the farmers market booths. There is something healthy and healing about eating for the seasons, so reflect this in your meal planning! Try incorporating the same five or ten seasonal recipes into your weekly rotation, using as many fresh ingredients as you can. To get started, try this garden fresh tortellini salad, spring couscous salad, or a classic Greek salad loaded with your favorite vegetables.
02. Switch out your go-to evening wind-downs.
In the winter months, it feels ultra-cozy to heat up tea and binge on our favorite shows, but as the weather warms and the days lengthen, the outdoors start to beckon. Stow away the teapot and remote in favor of post-dinner walks or puttering around your garden. Or, instead of eating in the living room or at the kitchen table, wipe down that porch furniture and enjoy eating alfresco. Better yet, on weekends, invite your friends over for a cookout (grilled food is the best food!) or an outdoor potluck picnic.
03. Rotate your coffee mugs.
If you're a regular coffee or tea drinker, you know that few things set the stage for a great day like spending a quiet morning with your favorite hot drink of choice. But your snowflake-patterned mugs have no place when the highs approach 70 degrees and the cherry trees outside your windows are blooming. To freshen up your morning routine, swap out your mugs, stowing the heavier winter patterns on a top shelf while making your lighter, fresher pieces more accessible.
04. Design a capsule wardrobe.
Pack up your boots and scarves and pull out your favorite florals, nautical stripes, and lighter frames. Choose a few pieces to rotate week-to-week for a budget-conscious way to enjoy spring styles. For inspiration on how to assemble a capsule wardrobe, check out our guide.
05. Adorn your home.
Still haven't taken down those string lights leftover from Christmas? Here's your cue. Pack up any lingering winter decor—throws, pillows, candles, and various decorations—and break out the fresh flowers, white slipcovers, and lighter accents like fresh linen-scented candles and floral throw pillows. Opt for light fabrics and neutrals to make your home feel lighter and brighter.
As the days grow longer, welcome the new season with open arms (and windows!) by changing up your routine. In doing so, you will not only discover a new vitality in your days and weeks, but also invite a new rhythm into your life that mirrors the fresh new life blooming all around you. And when spring approaches next year, you'll find yourself looking forward to those little changes—those seasonal joys.