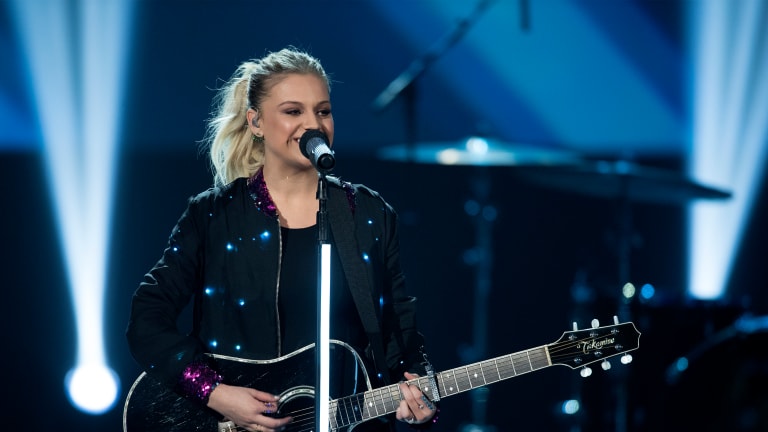 This Song Completely Gets the Importance of Maintaining a Sense of Self in Relationships
What Kelsea Ballerini's "Miss Me More" has to teach us
A new song by Kelsea Ballerini is rising on the charts while speaking to a real risk in relationships. In "Miss You More" from her album Unapologetically, Ballerini sings about the pitfalls of putting other peoples' interests above your own, especially if they haven't earned it. She sings:
"I retired my red lipstick 'cause you said you didn't like it / I didn't wear my high heel shoes / 'Cause I couldn't be taller than you / I didn't wanna lose my friends, but now it's hard to even find them."
Many of us have either been there or know someone who has—that unfortunate spot of realizing you have given way too much of yourself in a relationship in which that gift wasn't reciprocated, and it wasn't worth it. Ballerini suggests in her song that the problem is not just that she shared herself, it was that it was with someone undeserving. After decrying the things she lost, she adds, "It's what you wanted, ain't it?" Of course in a healthy relationship, that is never what our partner should want.
What's great about Ballerini's song is the triumphant realization of this before she loses too much of her identity. "I thought I'd miss you," she sings in the song's refrain. "But I miss me more."
Reconnecting with one's true self
Dr. Susan Lachmann, Psy.D., explains in Psychology Today that losing aspects of yourself in a relationship can be hard to detect at first. But, "as the relationship deepens, you may begin to grow resentful of giving up vital parts of yourself, especially if these self-sacrifices are expected or demanded by your partner. Keeping these facets of yourself contained creates internal tension."
One way to tell if you've done this, Lachmann says, is if you catch yourself getting upset about seemingly small things, like that time your boyfriend didn't agree to dance to your favorite song on the dancefloor. "If you feel that the core of your identity is not validated," Lachmann says, "you may take a stand for things that don't matter, which compels you to become an extreme version of your true self."
This sounds familiar when hearing Ballerini's lyrics:
"I miss my own beat, to my own snare drum / Miss my own sheets in the bed I made up / I forgot I had dreams, I forgot I had wings / Forgot who I was before I ever kissed you / And I thought I'd miss you / But I miss me more."
The woman in Ballerini's song had to leave the relationship to realize her sense of self needed to be restored. For many women, the realization is that they were in a relationship that wasn't a good fit in the first place. For others, a relationship might be able to be recovered if the woman starts employing healthy boundaries, and her partner respects them. But the hard part for many women in these situations is to take the first step toward seeing themselves standing independent of their partners—as Ballerini puts it, to remember that we have "wings."
"Positive reciprocal relationships encourage giving of yourself while your partner respects the boundaries of your need for independence—and vice versa," Lachmann says. "But if you feel ambivalent, frustrated, unhappy, resentful, or sad, maybe your boundaries aren't being respected."
Whether you're in a stressful relationship, a high-intensity job, or have an unhealthy relationship with another person in your life, there are many ways you can find yourself out of balance and in need of restored boundaries. If Ballerini's refrain, "I miss me more," resonates with your experience, rather than just singing along, why not take it as a cue to take a step back? That interior alarm may be just what you need to re-discover yourselves, re-draw blurred boundaries, and to start finding a healthier path.
Editors' note: If Verily elevates your day and helps you live a more deeply meaningful and fulfilling life, please consider joining us at Verily Yours. Verily Yours subscriptions give you more empowering content (that's not like our website content), while also supporting our publication, including our efforts to develop a print magazine.