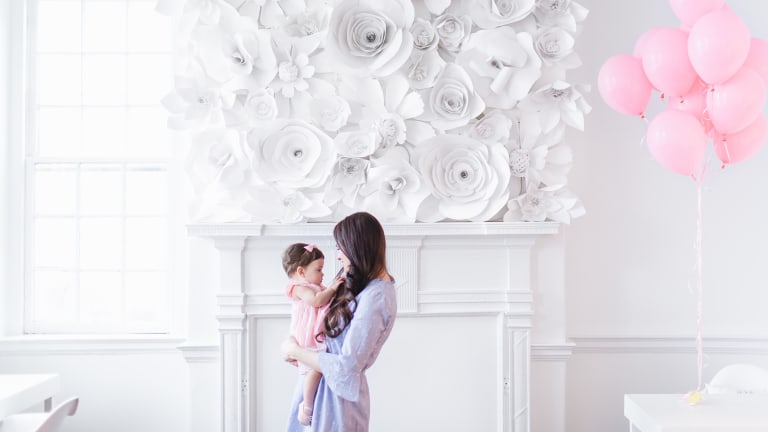 At Home with Her: The Perfect Space for Little-Girl Whimsy
The ideal space to nurture a playful spirit
Name: Michelle Lanzilatti
Tell us about your favorite spot in your home. Why is it your favorite spot?
It's hard to choose one, but I would have to say my daughter's room. It evokes a feeling of happiness and playfulness unlike any other spot in my home!
Is there a particular story about how this spot came to be arranged/decorated the way it is? Are there any particular pieces that have significant history to you or your family (e.g., a grandmother's vase, a painting from a friend, etc.)?
This room was my most challenging. I repainted this room twice, along with the nightstands, until I came upon the perfect coral color. Once I found the perfect colors, it all started to flow from there. The pieces in her room are almost all thrifted finds. My favorite piece so far would have to be the carnival glass vase. I love the sense of history that it gives to the room.
Have there been particularly inspiring or moving moments in this corner of your home (e.g., late night dinner parties solving the world's problems with friends, quiet moments of reflection about life's joys and struggles, etc.)? Or is there a particular feeling you get when you are in this space in your house?
The colors are just so happy that your mood is instantly lifted when you enter this room. Seeing this space come together and seeing how much my daughter loves the little details has been really special.