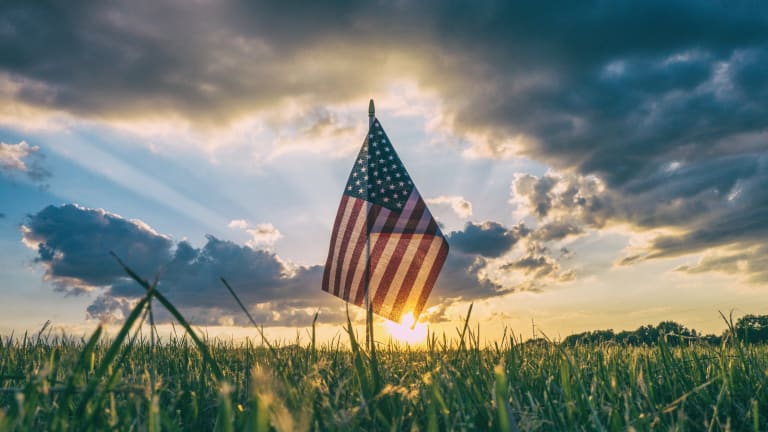 Playlist: Country Stars and Stripes
Slowing it down to celebrate what makes us American
On a day dedicated to celebrating the United States, supporting our veterans, and kicking off summer, I can't think of a better genre of music to play than country music. I was raised on country, and in my opinion, this genre tells stories better than any other. These musicians capture the feeling of everyday American life, as well as recognizing the beauty of our country, and the sacrifice of our veterans.
In this playlist you'll find some good old-fashioned country songs honoring the U.S. (Think "God Bless the U.S.A."), and some songs recognizing those who've defended our freedom ("Something to Be Proud Of"), but you'll also hear some songs that celebrate what it means to be an everyday American (Thank you, "Chicken Fried").
In my humble opinion, this playlist pairs best with lawn chairs, some outdoor grilling, and family or friends. From Alan Jackson to Carrie Underwood to Lee Brice, enjoy these songs that honor all it means to be American.