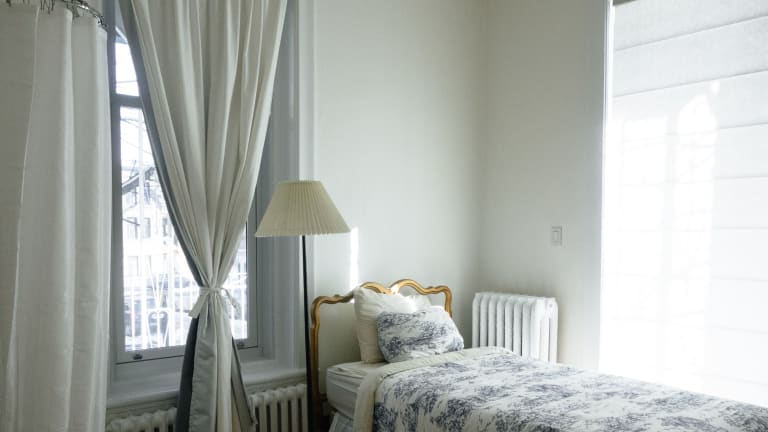 Best Under the Bed Organization Ideas For College to Career Life
No matter where you are in life, everyone wants to keep order!
When it comes to how they use the prime storage real estate beneath the bed, people generally fall into one of two camps. There are those who randomly shove things under the bed that are likely never to be seen again. And there are those who make an effort to organize—but their space ends up looking like a college door room for all their effort. Now you might object, "But my space IS a college dorm room!" But that doesn't mean it has to look like one.
Lucky for you there's a third camp into which I am going to initiate you: those people who know that under-bed storage can be both chic and smart. It may sound silly to put effort into under-bed storage that both works well and looks attractive–after all, no one is going to see it. Au contraire, friend. When planned carefully and intentionally, the storage solutions you implement in your college dorm can easily carry into your first apartment and even into your first home. All it takes are some inspiring ideas to bite the underbed dust. Here are some stylish ways to hide clutter in this often wasted space.
Shoes
For all those pairs of shoes you don't wear during the off seasons, invest in an underbed rolling shoe rack. Choose one that keeps your shoes (and gross germs) off the floor. Always store shoes in a container with plenty of circulation to air out sweat and smells.
Travel Gear
A vintage trunk could be beautiful underbed storage you'd be proud to show off a little. But since they're hard to come by, you can store travel-related items—packing cubes, shoe bags, toiletry holder, etc.—in a charming piece of modern luggage that looks like it came from a bygone era of ship and railway travel. If room allows, you can store blankets, coats, and other items you rarely use inside it as well.
Chargers + Risers
If your smartphone and tablet chargers take up precious nightstand space, you might consider these ingenious two-in-one bed risers that include a set of two USB ports and two outlets. Not only will you free up your nightstand for more relaxing bedtime rituals, you'll be adding more storage space under your bed too.
Collapsible Storage Bins
Collapsible storage bins are the perfect alternative to unsightly plastic storage bins. They come in every shape, material, and size you can imagine. When you no longer need to use them, just fold and store them until you need them again. Because they're lightweight and come in colors and patterns to match any decor, you can use them in more visible areas around the house from living room shelves to a kid's play room to a home office.
If you decide to try any of these under bed storage ideas or are inspired to create your own, post a photo and tag us on Instagram @verilymag. We'd love to see what brilliant ideas you come up with!
Editors' note: If Verily elevates your day and helps you live a more deeply meaningful and fulfilling life, please consider joining us at Verily Yours. Verily Yours subscriptions give you more empowering content (that's not like our website content), while also supporting our publication, including our efforts to develop a print magazine.