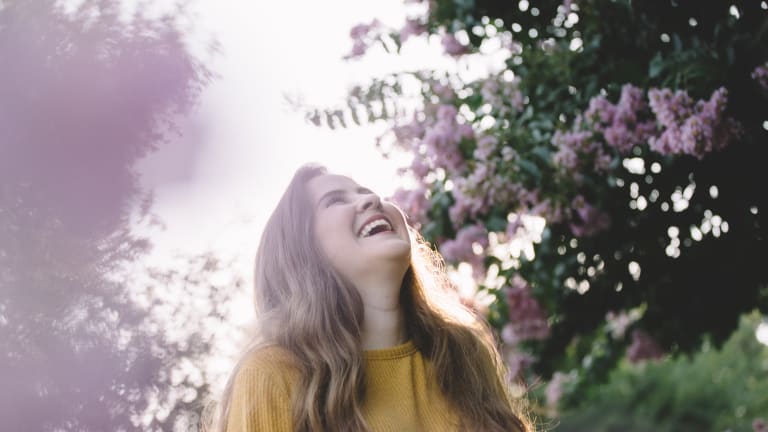 Keeping Your Transitional Wardrobe Fresh
Rock your style regardless of the temperature changes
Winter gets boring; so does its wardrobe. Sweaters and scarves, boots and coats—all such fun layering opportunities on crisp October days—have become cumbersome and stale. The neutrals and tweeds so stimulating to autumnal creative dressing have lost their power to inspire me. Truth be told, I'm sick of almost everything I've been wearing for the past five months, and I'm ready for something new.
The weather confuses things even more, with the temperature swinging from sunny sixties to a sudden snow day. On those random warm days, I'm sorely tempted to break out my favorite spring pieces because I'm so bored with my winter wear, but I don't want to burn out on my spring favorites before the season's definitely here to stay! And, as tempting as end-of-season sales are, I also don't want to invest in a whole new set of winter wear just to get through a month or two.
So, in these transitional months, I'm encouraging myself (and you!) to find novelty in your own closet. Here are a few maxims for making the most out of your stale seasonal favorites and some sartorial inspiration to get you started!
01. Trade out winter tones for lighter neutrals.
You still need tall boots and ankle booties, but shifting away from blacks and dark browns towards lighter browns, beiges, and grays will help brighten your mood as much as your outfit. White booties (or snakeskin!) are particularly fresh this mid-winter spring! It's also a good time to leave your black and dark-wash jeans behind for mid-to-light wash denim, or to break out your winter whites: break the rules forbidding white jeans before Memorial Day and go full-bright by pairing them with your favorite white knit.
02. Trade out heavy warm pieces for layered lighter ones.
Instead of grabbing your favorite chunky turtleneck and warm leggings, try a lightweight t-shirt or springy blouse under a blazer—and toss on a top coat to keep out the winter-y winds. If you're wanting a fresher feel but aren't ready for skirts, dive into the wide-leg pants trend. Save the sandals and cute flats for true spring, and pair these pieces with your winter booties.
03. Play with color.
I find my wardrobe tends to match the weather: gray and black are my winter go-tos. They're classy, versatile, and easily accessorized with earrings and a bright lip. But as soon as spring blooms pop up through the crusty earth and early buds cover the trees, I find myself longing for color. Whether color-blocking is your thing or the recent monochrome trend is more up your alley, committing to color will help ward off any lingering winter blues!
04. Mix and match. 
Challenge yourself to pair a wintery chunky sweater with a lighter jumpsuit, dress, or skirt. This is a fun way to turn winter evening wear into day wear: save your true spring pieces for later and instead mix lighter winter pieces with warm, luxe fabrics and textures. Pull out a pleated skirt, chiffon dress, or metallic midi and put on a chunky knit!
And enjoy these fleeting opportunities to play with luxury and layers—before you know it, we'll be melting in the summer heat and dreaming of cooler days!