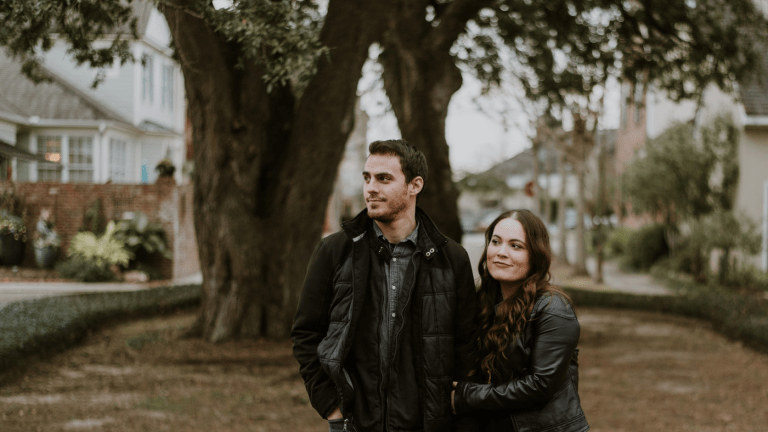 When She Knew: The Importance of a Text Message
The clarity that comes with a clear cell signal.
It was Christmas break 2016, and I hadn't heard from my boyfriend in three days.
I knew he was in Mexico with his family, so I tried to stay calm about it. I told myself that there might have been bad cell service, or he couldn't get away from all of the family activities. Silence from him during the holidays was understandable. I wouldn't be that clingy girl that had to hear from her significant other constantly to feel secure.
I mentioned this to one of my close friends, trying to bring it up as casually as possible. I wanted her to know I didn't think it was a big deal. My friend rolled her eyes and said, "Johnna, there is cell service in Mexico. And no one is ever so busy with their family that they can't at least text."
Just like that, my hopes for this relationship were shattered.
We had only been dating for a few months, but I had steadily noticed a decline in our communication. Since this was the first relationship I had been in where I went to therapy regularly, I was at least emotionally mature enough to bring this up to him (rather than letting it quietly simmer as I would have in the past). Internally my heart was racing when I told him that regular communication was important to me, but I thought the conversation had gone pretty well. He had admitted that he had been super busy with his living situation and applying to medical school, but that he would try to do better.
His "better" still wasn't what I was looking for. At the time, I had convinced myself that this was the person I would marry. I had recently re-entered the dating scene after taking a few years break to develop a healthier mindset about relationships. So, the fact that he was the first person I broke that dating-fast with made me believe that he just might be it. When his communication was still lacking, I wanted to give him another chance to improve. I would probably just need to tell him exactly what I meant by regular communication.
Soon after he returned from the holiday break, I told him that I wanted to have a discussion in person. We met up for dinner . . . and he broke up with me.
I was shocked. This was the healthiest relationship I had ever been in up to that point, and it still ended with me feeling insecure about how someone felt about me. While a healthy response would have been to second guess the guys I was dating, I instead started second guessing my own beliefs about love and relationships. I was certain that the distance that eventually developed in all my relationships was my own fault. I was expecting too much, or being too emotional, or anything else that might push a guy away. I would just have to learn how to stop getting anxious about a guy's actions.
I was wrong.
Not too long after this breakup, I started talking to this guy online who never made me feel ignored. From our very first message exchange, I never wondered whether he would write me back or just suddenly drop off the face of the dating platform. After we went on our first date, I came to expect regular text updates from him throughout the day. But there's one moment in particular, early on in our relationship, that made a huge impact on how I thought about my now-husband.
Soon after our first date, he went on a four-day backpacking trip to the Smokey Mountains with his friends. The trip also happened to fall on my birthday. Since I knew that there could be very little cell service in the area in which he was backpacking, I didn't expect any sort of communication from him.
But to my surprise, he texted me "Happy Birthday," as well as a short explanation of how his day had gone so far. He asked how my day was going, and we had a brief conversation.
I later found out that he made sure to find a high point on the trail where he could get service just so he could talk to me.
That is when you know you've found the right person. When they do anything they can to make sure you know that they are committed to a relationship with you.
My husband and I have been married for just six months now, but I can guarantee that for the rest of my life, he will acknowledge my birthday–and other important moments in my life–even if he is far away from me. And it will always mean the world to me.
Editor's note: When She Knew is part of our Readers' Write column. Submit your story here.
Verily's mission is to empower women to be less of who they should be, more of who they are. If you support this mission and you want to see us go to print, subscribe today to Verily Yours. You'll receive exclusive, quality content that will simplify and elevate your everyday, while supporting empowering women's media.