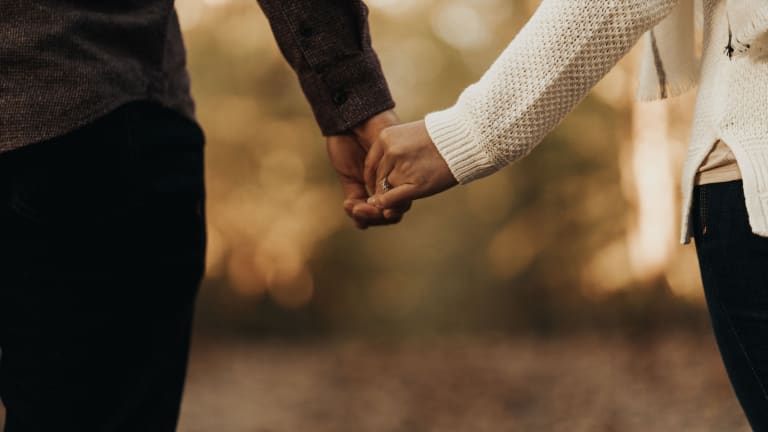 What Is Sex Addiction?
It's more than compulsive sexual behavior.
When I tell people that I've worked with sex addicts as a therapist, I typically get one of three responses: "Wow! What's the craziest thing you've heard?" or, "I have to tell you about my . . . (fill in the blank)." or, "Oh … (looks down and changes the subject)." I chuckle at the first reaction—nothing piques human curiosity like titillating, illicit details—and my heart moves for those who have experienced the pain of loving someone who has a sex addiction or who struggle with it themselves.
Sex addiction can be a confusing term because unlike a substance addiction, a person can't cease to be a sexual being, the way a person can stop consuming alcohol or stop smoking cigarettes. The anatomy of our bodies reveals that sexuality is part of the human experience. Many of the addicts I've worked with have lamented that there is no pill that can be taken to "cure" their addiction.
But sex addiction is about more than compulsive sexual behavior. It's an intimacy disorder. Sex addiction eliminates relationality from the most bonding thing two people can do together. Sex becomes a solo pursuit shrouded in secrecy and isolation. As sex addiction develops, the addict moves further away from authentic, healthy relationships. Watching porn, masturbating, having casual sex, paying for sex with prostituted persons, or whatever a person's bottom-line behaviors may be, become the way a sex addict fulfills his or her basic need and desire for connection. Sooner or later, the sexual actions that used to "satisfy" an addict no longer do, and he or she will seek out novelty, just to achieve that basic feeling of being all right.
For instance, nearly all of the sex addicts I've worked with describe a similar pattern of needing more "hardcore" porn to get the same effect that less intense images used to give them. I've heard so many men and women share with disgust that they need to see violence and degradation in porn for it to have any effect. The shame that sex addiction reinforces pours fuel onto the fire of isolation, making it even more difficult for the addict to be in authentic relationships with those they love.
What sex addiction is—and what it isn't
When I first began treating sex addicts and spent a lot of time concentrating on the subject, I developed an irrational fear that basically everyone is inevitably a porn addict. After all, everyone carries around a porn machine in their pocket—the latest and greatest smartphone. The world's most popular porn site boasts that 2018 was a record year with more than 33.5 billion visits and more than 70 percent of those visits were made on a mobile device.
But it's important to remember that not everyone who watches porn, has an affair, or engages in any other sexually taboo behaviors, are sex addicts. Though sex addiction is not recognized by the Diagnostic and Statistical Manual of Mental Disorders (DSM-V), the experts in treating sex addiction agree on its key features.
01. Preoccupation with sexual behaviors
02. Lost time or resources as a result of sexual behaviors
03. Continuing to engage in those sexual behavior despite negative consequences like loss of relationship, money, time, work, family, and so on
04. Attempting to stop, but being unable to
05. Escalation of sexual behaviors like viewing more intense pornography, increasing frequency or length of viewing pornography, engaging in increasingly risky sexual activity, and so on
Regardless of what an addict's bottom line behaviors are, these five characteristics are helpful guidelines in determining whether his or her sexual behavior crosses the threshold into an actual addiction.
Sexuality is at a person's core. A sex addict may believe, "I'm dirty and disgusting. What's wrong with me?" and their partners may wonder, "Why aren't I enough? What's wrong with me?" Often though, as is the case with other addictions, the addict believes, "I'm in control and I can stop whenever I want to." But even if an addict manages to stop for a time, if the compulsive sexual behavior continues to return, the small hiatuses may simply serve as justification for continuing to act out. 
If an addict is serious about making changes, joining a 12-step fellowship such as Sexaholics Anonymous or Sex Addicts Anonymous and seeing a Certified Sex Addiction Therapist (CSAT) will help him or her make progress toward recovery. Loved ones, especially spouses and partners, should also consider seeking support for their own healing and recovery through participation in an S-Anon 12-step group and therapy with a CSAT or Certified Clinical Partner Specialist (CCPS).
Our heavily sexualized culture can make it difficult to recognize sex addiction, especially because there are some people out there who say that sex addiction is a label made up by sexually repressed people who are afraid of sexuality and want to control others. But when I look into the eyes of my clients with sex addiction—both men and women, Christians, Jews, atheists, agnostics, or "none of the above"—and see their pain and shame, I don't care what the label is. I see suffering and loneliness. I see someone seeking help, and I want to help them. And I can tell you, change is possible. I've seen it.