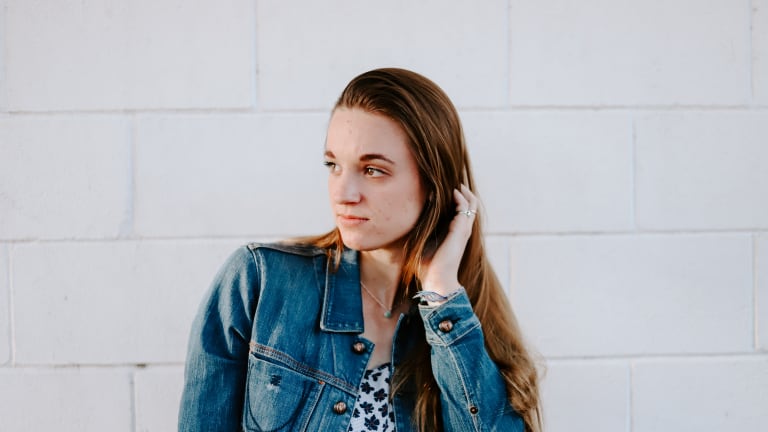 It's OK to Take a Break from Dating
Sometimes, the cons outweigh the pros.
I had just gone on not one but two dead-end dates. Both guys had been nice enough, but there was zero chemistry with either.
I talked on the phone with my best friend, and we lamented the lack of dating prospects in our respective areas and wished that things were different.
"But at least you have been asked out," she said. "Right?"
Here's the thing: the grass is always greener on the other side. I had always thought that going out on casual dates would give me a self-confidence boost, but the reality was more stressful than flattering. I had said yes to these dates on principle—because "you never know." Both were acquaintances that I had known for a number of years, long enough for me to be aware from the very start that we had little in common—but how could I know for sure?
I learned from these dates that sometimes you do know. I tried to ignore my gut—the part of me saying "this isn't working!"—the entire time I was out on these dates, which made me feel stressed and divided against myself. These experiences left me feeling exhausted, and I was ready for a break.
My takeaway from these two dates was that I did not feel up to dating just yet. And that's OK. Everyone has a different comfort zone when it comes to dating, and that comfort zone can change over time. Sometimes, the only way to figure out your comfort zone is to take a break from dating altogether.
A break does not mean swearing off romance forever. Instead, a break presents a unique opportunity to learn more about yourself, what you are looking for in a relationship, and even to explore possible romantic connections without the formality of a date.
If you are on a dating hiatus, here are some ways to use this time well:
Get to know yourself.
Singlehood presents an invaluable opportunity to invest in yourself. Make the most of it!
Now is a great time to learn more about yourself and your personality. A clear understanding of things like how you cope with stress, how you process emotions, and the like will not only be useful information in your daily life but can help you troubleshoot a relationship someday as well.
Personally, I am a huge fan of the Myers-Briggs test, because knowing my type (I'm an INFJ) has shed a lot of light onto how I process my surroundings.
For example, the fact that I am a "J" type means that I prefer schedules and order to spontaneity. Now I write out my schedule the night before each work day, which makes me less stressed when I wake up the morning.
This new knowledge has also helped me in my relationships. I no longer take it personally when my spontaneous "P" type friends don't seem too interested in my color-coded itinerary for our weekend together. Instead, I come prepared for compromise. For example, I get to make morning plans for coffee at a café, and we leave the evening open-ended to do whatever we feel like. When I do decide to start dating again, this self-knowledge will help me to understand my partner and recognize another person's needs and preferences.
Of course, there are plenty of other ways to invest in yourself and grow in self-knowledge while you are single. Spend time pursuing your hobbies (mine include knitting and creative writing), cultivating mindfulness, journaling, meditating, or praying.
You might also take advantage of this time to form new habits. I use this habit tracker to keep a record of my progress and stay accountable, and it works! After tracking my habits for a few weeks, I now consider myself a regular member of the morning gym crowd at my apartment complex.
However you decide to invest in yourself, whether through an increased awareness of who you are or spending more time doing what you love, enjoy this season of life. It's really special.
Get to know what you are looking for in a relationship.
Now that I have stepped back from dating, I have actually learned a lot about what I am looking for in a relationship.
I have had additional time to invest in my relationships with friends, including my male friendships. And these friendships have shed a lot of light on what makes a good foundation for a relationship.
For example, after a co-worker and I ran into some conflict at work, a guy friend sent me a text to reassure me and to check if I was alright. This simple gesture spoke volumes about his character and made me so grateful that we are friends. I realized that, when I do start dating again, I want to be with someone who has this kind of sensitivity.
I have also benefited from observing my friends' relationships and marriages. I like playing "third wheel" at Sunday brunch and movie nights, because it gives me a chance to see what a healthy, happy couple looks like and to learn what to seek out in the future.
For example, I know a married couple that has made a habit of keeping their door open to friends, even after welcoming their first child. When I mentioned to them that I'd just had an especially stressful day, they dropped everything and invited me over for dinner. I deeply admire their marriage and their willingness to share the beauty of their family life with the wider community.
If you are single right now, take stock of all of the great relationships in your life. Chances are, they can all tell you a thing or two about what you are looking for in a romantic partner.
Get to know someone new without the pressure of a formal date.
If you aren't feeling up to the casual dating scene, but are still hoping to meet someone new, there are plenty of ways to get to know guys in a different kind of casual setting.
Do some online research to see if there are any young adult groups in your area and check out the events they are hosting. Pick something that aligns with your interests, whether that's a lecture, a hike, or a volunteer project. Then grab a buddy and go together (a "wing-woman" makes everything a lot less awkward and a lot more fun)!
A great time to meet someone you like is while doing something you love. You might make a new friend or make a romantic connection, but the important thing is to have fun and be yourself.
Another way to meet new people is to get some friends together and throw a party. But not just any party. Enlist your friends to craft a guest list full of your most wonderful single friends. This creates the perfect opportunity to mix and mingle with available guys without having to worry about whether he's paying for dinner or whether you want to go out again. You can just sit back, relax, and see where the night takes you.
Taking a break from dating can be a great opportunity to discover more about yourself, learn more about what you want in a relationship, and meet new people without worrying too much about the future. When you do decide to get back out there, you will know yourself much better and be able to date with confidence. Embrace the dating hiatus and see what you learn!
Editors' note: Verily's mission is to empower women to be less of who they should be, more of who they are. If you support this mission and you want to see us go to print, subscribe today to Verily Yours. You'll receive exclusive, quality content that will simplify and elevate your everyday, while supporting empowering women's media.