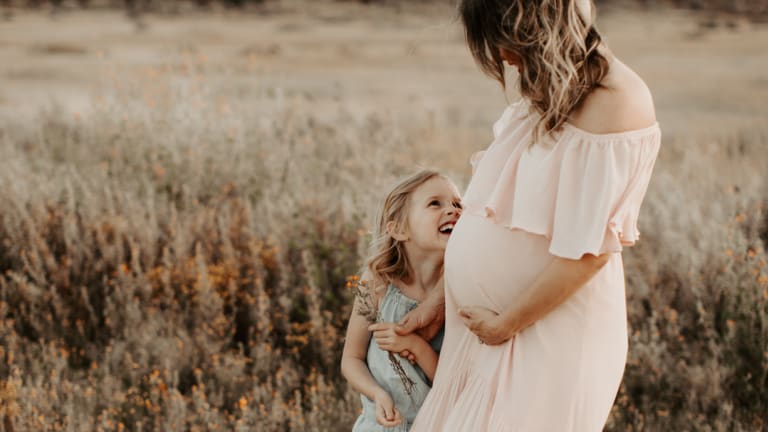 What You Might Want to Know About this Recent Maternity Leave Policy
The "Ins and Outs" of this nuanced issue
We all keep hearing about paid maternity leave as a bipartisan issue. But will it happen?
In March 2019, Republican Senators Joni Ernst and Mike Lee introduced a bill for paid family leave they named the Cradle Act. This piece of legislation "would allow both natural and adoptive parents to receive one, two, or three months of paid leave benefits. A few decades down the road, those parents would then 'pay' for the benefit themselves by delaying their own retirement for two, four or six months," the senators wrote in an op-ed for the Washington Post.
Before we get into the nitty gritty, I'd like to begin with a story. When I was pregnant for the first time, my husband and I were living in Barcelona. He was in business school, and the editorial team was just starting Verily in New York City. Our daughter was born nine weeks premature and spent nearly two months in the neonatal intensive care unit. Meanwhile, I was taking the bus to the hospital back and forth every day, multiple times a day, to nurse her every two to three hours. Walking was painful for more than a month because I was given an episiotomy during childbirth. During this busy, stressful, and painful time, I took off one week of paid leave. One week.
This was back in 2012. By 2016, Governor Andrew Cuomo had signed New York State's Paid Family Leave policy into law.
Moving Forward
Carrie Lukas of the Independent Women's Forum praised the Cradle Act, exclaiming, "progress is finally being made on paid leave." She added, "Working parents should be able to take time off from work to welcome a new baby without financial hardship. They shouldn't have to choose between caring for their new baby or earning a paycheck."
Lukas describes the act as "the innovative, sensible, and fiscally responsible way" to do paid maternity leave. "Unlike other paid leave proposals that require a new payroll tax or government program, this earned leave program works within the existing framework of Social Security."
Outside of the Independent Women's Forum, however, I found hardly any support for the Cradle Act in my research; no major news outlets covered it positively. It seems what most people take issue with is the bill's proposal for how we would pay for paid family leave. As one headline puts it: "Use Social Security to Pay for Parental Leave? That's a 'Terrible Idea,' Experts Say."
Who's Paying
The main difference between Gov. Cuomo's Paid Family Leave policy and the Cradle Act is essentially how they're funded. In New York's policy, employees contribute a portion of each paycheck through a payroll tax employers then use to buy paid leave insurance. Jill Terreri Ramos reports for Politifact, "Some experts agreed that New York has the strongest program that is currently active, but they warned that trying to determine the 'best' has its pitfalls. Best for whom? Also, each program has its own complexities that can make comparisons difficult."
At the end of the day, the money has to come from somewhere. If it were up to me in 2012, I would have been happy with either policy or—honestly—any policy at all. As Jen Gann observes at The Cut, the question we need to be asking is, "Would it be better than what we have now?"
The good news is this unpopular bill has resulted in a bipartisan push to address family leave led by Republican Senator Bill Cassidy (LA) and newly elected Democratic Senator Kyrsten Sinema (AZ). As Tara Golshan writes for Vox, "The fact that they're working together shows Congress is taking on a more serious effort to address family leave in a divided Washington."
Will the hand that rocks the cradle rule the world? We'll be quietly watching to find out.