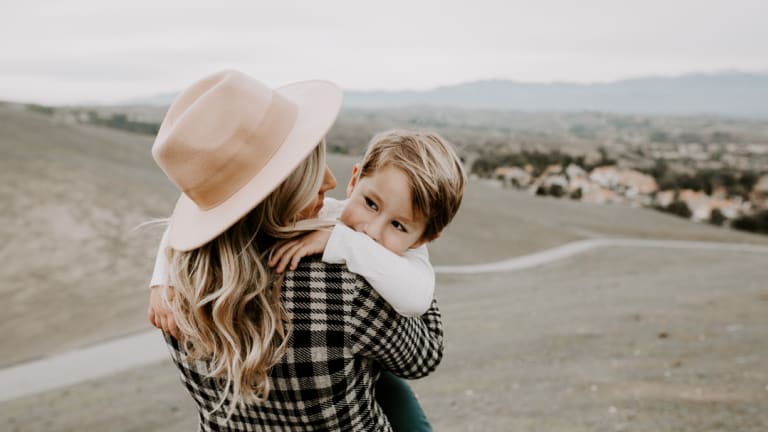 Making of a Mom: Just Another Mom
The tragic joy of adoption
Sometimes I forget. To me they're just my kids, and the little miracle that brought them into my life is easily forgotten in the rhythm of daily routine. But I never wanted to be a mother, and I certainly never thought I would go through the heartbreaking joy of adoption.
I grew up in a broken, abusive home. To me, the word "family" meant only misery and cold, unhappy relationships. I was going to be a career woman and that was that; boys only bullied you or lusted after your body, and if my own parents couldn't love me, who could? Then I met him—he shattered my idea of "normal" and turned my world on its head; he taught me that I could be loved, that I was special, that I didn't deserve to be treated like that. He became my husband.
Then I began to hope for the impossible: could I truly have a family of my own, a happy, loving little family?
Biologically, the answer was a resounding "no," but that locked door led us to look out an unnoticed, but open, window. It seemed impossible: we still had student debt . . . it would cost tens of thousands of dollars . . . Could we handle the emotional and financial stress? Who would pick us? But we decided to try, little knowing what lay ahead. It is one thing to read about it and quite another to live it: the joy and sorrow, the stress and waiting, the excitement and impatience, the paperwork, the seemingly endless process, the intrusive questions, the awkwardness and insignificance and awe. But someone did pick us.
She had done an even harder thing, this young, scared little mother, who was in an impossible situation. She loved her child, would have raised her child, but she wanted something better for him even though it broke her great heart: she wanted him to have a family, a stable home, a daddy. It was dreadful, heartrending, and beautiful; I have never known such sorrow nor such joy nor been so blessed and humbled. But it was too much—my heart broke for her, and the process was too long and painful and unpredictable. I couldn't do it again.
Yet that little boy did something to me, something unutterable. He broke down the last walls around my heart, the walls I had erected to protect myself from more relational hurt, the walls that had become a tomb. He disinterred my broken, terrified heart. I now had what I had barely dared to dream of: a happy, loving family. I sorely grieved my wretched past, but I had finally begun to heal, and was ready to go through the process again.
This time we waited three long years. We got a call about a year and a half in—that night we were parents again—but the next day they called back to say it wasn't going to happen. Ouch.
We waited again, made peace with the idea that it wasn't going to happen, and made ready to move on with our lives. We decided we'd give up at the end of the third year, regardless of what happened.
Then the phone rang. Just like last time, out of the blue with no warning, a baby had been born and we had been selected as the adoptive parents. We needed to drive to another state the next day. We hoped for a girl, but the parents wanted to reveal the gender in person, so we packed up and left early the next morning, full of hope and dread.
It was a girl! I had a girl name all picked out, but the parents had already named her, and after one look at that tiny baby girl, it was the only name that fit. They agreed that Joy could be her middle name—and, strangely, when we looked up the meaning of her first name, it meant joy in Gaelic! And she has been our double portion of joy: loud, rambunctious, sweet, fearless, and carefree. I can't imagine life without her.
Would I do it all over again, knowing what it would cost me? Yes. It would not be pleasant or easy, but I would not be the woman I am today without all that opportunity for growth, nor could I imagine two more wonderful children. I still do not understand why their mothers picked us, how any woman can give such a priceless gift to another or love her child so much more than herself to make an impossible decision like this one. But their sacrifice has made me a mother, allowed me to heal from my own dreadful past, and, I hope, given their children the home each and every one of us longs for.
Editors' Note: Making of a Mom is a column in our Readers' Write section. Share your own story here.
Verily's mission is to empower women to be less of who they should be, more of who they are. If you support this mission and you want to see us go to print, subscribe today to Verily Yours. You'll receive exclusive, quality content that will simplify and elevate your everyday, while supporting empowering women's media.